Real Or Fake? Theresa Caputo Claims To Talk To Mom's Dead Son In Season Premiere — Watch The Video & Decide If It's Legit!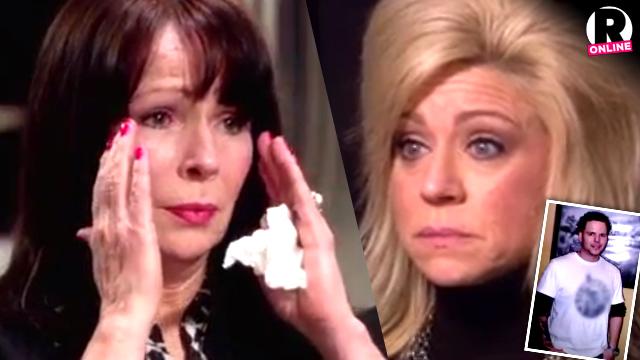 She's baaaaack. Long Island Medium Theresa Caputo has put her faking scandal behind her and is continuing to offer hope to her clients in this sneak peek of her reality show.
Despite being called a fraud and accused of setting scenes up, Caputo is still trying to use her "gift" to communicate with a woman's son who passed away.
"He brings me all the way out to Montauk," Caputo says in the clip, and reveals "I've never been to Montauk."
Article continues below advertisement
A tearful mother tells the Long Island Medium that her late son is buried in the New York beach community, saying, "That's amazing. The significance of Montauk is everything with my son."
As RadarOnline.com previously reported, Caputo came under fire for faking her "gift," but in this episode Caputo reassures the woman that her son is watching over her.
"When you still go out there," the Long Island Medium says about Montauk, "and you look into the water and you say 'I wish you were here with me,' know that his soul is."
Do you believe Caputo is communicating with the son in the afterlife? Sound off in comments below.
Long Island Medium returns on Sunday at 9/8c on TLC.​