Uh Oh, LiLo! Lindsay Lohan's Ex-Business Partner Says Her 'Misconduct' Is Ruining His Company In $60M Lawsuit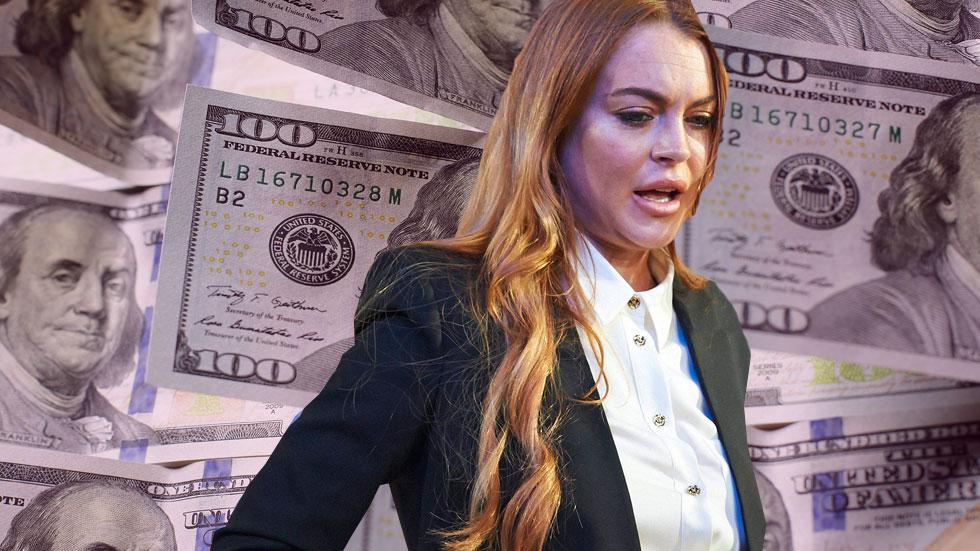 The legal drama never ends for Lindsay Lohan. Just days after the embattled actress was ordered to perform 125 hours of community service, new court documents show that another legal nightmare is unfolding.
According to documents obtained exclusively by RadarOnline.com, Lohan's former business partner has accused the actress of causing him financial ruin.
Lohan, 28, and her younger brother Michael Lohan, Jr. have been embroiled in a $60 million lawsuit with former partner Fima Potik, who claims the Lohans stole his idea for a phone app which allows user to peek inside the closets of various celebrities. Potik filed suit against the famous siblings and was granted a restraining order that prohibited the Lohans from launching or promoting their version of the app.
Article continues below advertisement
Now, Potik is alleging that Lohan has caused his business irreversible harm. In documents filed on March 4, 2015, Potik charges Lohan with harming his business so extensively that he can no longer afford the cost of the restraining order he has against them.
"Given the financial position the Company has been placed in as a result of defendants' misconduct, plaintiffs are not in a position to, and thus will not, post the $100,000 cash bond in order to maintain the temporary restraining order," the documents state.
Attorneys for Lohan hit back—hard—calling the new claims "surprising, disturbing, and prejudicial" and saying Rotik is responsible for whatever financial issues he's having.
"Frankly, this is nonsense and the plaintiffs' 'financial position,' whatever it may really be, is of their own doing," they said.
Attorneys for the Lohans have argued that the case has no merit and should be dismissed.
Stay tuned to RadarOnline.com for updates on Lindsay's legal drama!