Exclusive
Another Divorce? Bristol Palin's Ex Levi Johnston Admits He And Wife Sunny Oglesby 'Hit Rock Bottom'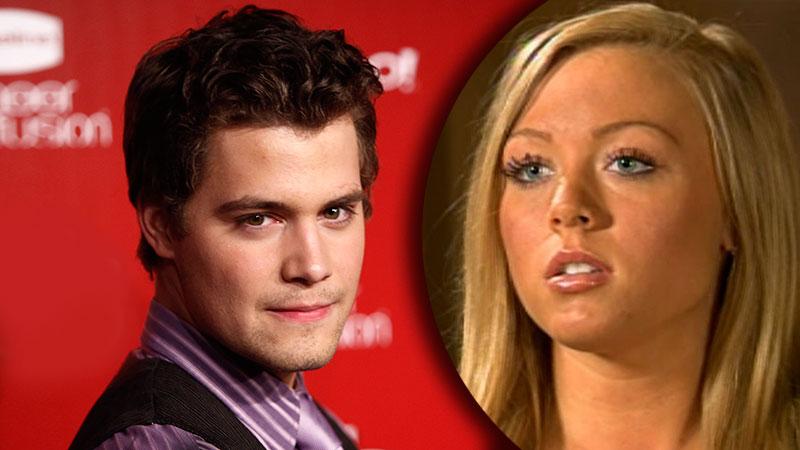 As Bristol Palin prepares to tie the knot with her fiancé, her baby daddy Levi Johnston's marriage is under fire. Following the news that he had visited a divorce lawyer, Johnston opened up to RadarOnline.com about his own relationship struggles, admitting that he and his wife Sunny Oglesby recently "hit rock bottom," and are trying to rebound.
"We hit rock bottom. Every goes through bad times," Johnston admitted. "Everyone fights or has arguments, there is nothing out of the ordinary about that."
Article continues below advertisement
A source previously told RadarOnline.com, "The marriage isn't going well, but … he can't leave because of his newborn girl and Sunny can't support the family." In fact, the source said, the couple recently moved in with his mom to save money.
Johnston confirmed the news, but insisted he is far from destitute.
"I've been doing really well financially and this is the best job I've ever had," he said. "I am not broke. But we moved in with my mom because we plan to buy or build a house in three or four months and I didn't want to sign a year lease. We are trying to figure out what we are going to do."
In fact, the father of three even said he would like to expand their family: "I'd say I'm done but I look at my daughters and I miss having them be babies," he revealed.
As for his son with Palin, 6-year-old Tripp, Johnston said his nasty custody battle with Palin is winding down at last.
Insisting he is "happy" for Palin, he said "things are better with us than they ever have been before. It is good for Tripp to have his mom be happy. Even though she is going to move to Kentucky with her fiancé, I will see my son just like any other dad who lives in a different state. And Bristol is from here Wasilla and she will always come back."
Ultimately, Johnston told RadarOnline.com that despite his recent problems, he is dedicated to making things work with his wife.
"I am going to be with her forever," he said. We are good and happy and better than we've ever been. I don't have a Bentley or a Lamborghini but I love Sunny."