Exclusive
Trouble In Wasilla? Levi Johnston Secretly Meets With Divorce Lawyer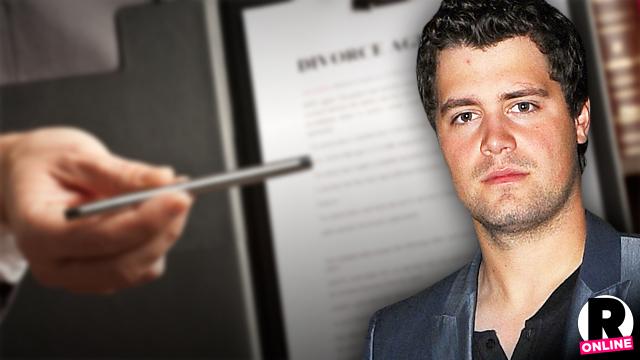 As Bristol Palin counts down the days until she says "I do" to her Medal of Honor hero fiancé Dakota Meyer, her ex Levi Johnston is wishing he had said "I don't." Sources tell RadarOnline.com that after more than two years in a tumultuous marriage, he secretly wants a divorce!
Johnston, 24, tied the knot with his baby mama Sunny Oglesby in October 2012, just after the birth of their first daughter Breeze Beretta. But insiders say it was all for show.
Article continues below advertisement
"Levi and Sunny were actually never even engaged!" a source close to the family claimed. "They only got married because Inside Edition offered to film and pay for the wedding after Sunny reached out to multiple media outlets. She thought she would become rich and famous being associated with the Palins."
"Inside Edition paid for the entire wedding and venue -- they even paid for her ring!" the source claimed.
With another daughter, Indy Rae, born just two months ago, the honeymoon is now over – and it's been an uphill battle since their walk down the aisle, according to the insider.
"Levi had actually started some proceedings to get a divorce and was going to go through with it," said the source. "Almost a year ago, Sunny discovered that Levi sought legal advice from two divorce attorneys."
"She caught on to him being distant, avoiding intimacy, and avoiding her all together," the source said. "There was constant fighting … He would even sleep on a family member's couch because he didn't want to go home."
Article continues below advertisement
According to the insider, Oglesby took to social media to post photos of her so-called happy family, even though behind the scenes the family is broke and they've been forced to move into his mother's detached garage, as RadarOnline.com previously reported.
"The marriage isn't going well, but she put on a fake image of a happy, perfect family who has nice things," said the source. "The truth is it's been a miserable marriage since day one and he can't leave because of his newborn girl and Sunny can't support the family."
"He wishes he could divorce her, but financially it's not possible," the source claimed.