Exclusive
Regrets? Kris Jenner Wants Reconciliation With Bruce After Car Crash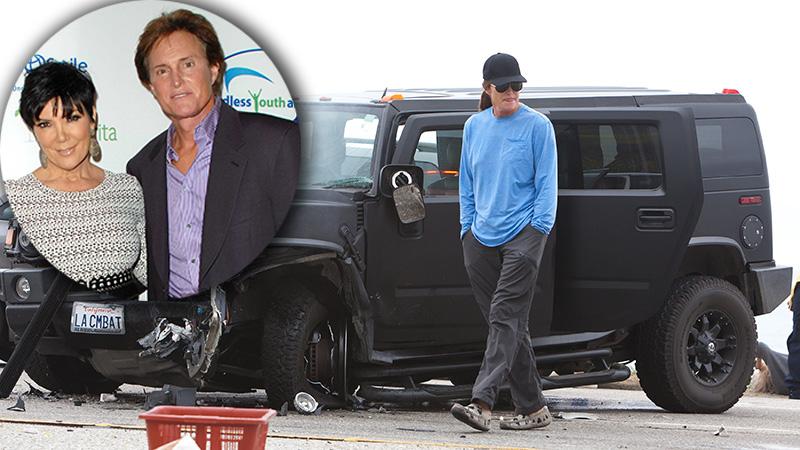 Kris and Bruce Jenner's divorce was finalized last December, but after Bruce's recent deadly car crash, RadarOnline.com has learned that Kris has been secretly reaching out to him again. Even though the momager has offered her support for her ex-husband of 23-years, however, sources reveal in a not-so-shocking twist of fate that she has a hidden agenda — and it has to do with money!
"Kris has been trying to weasel her way back into Bruce's life after the accident, but everyone is warning him that her intentions are not good," a source close to the Kardashian clan tells RadarOnline.com exclusively. "Kris actually is just trying to get Bruce on her side so that he does not move forward with a spin-off show."
Article continues below advertisement
As RadarOnline.com has previously reported, "E! is in talks to give the Jenner family their own spin-off. The show would only focus on Bruce's family, which include his sons and daughters. Kris is livid because she knows it will crush Keeping up with the Kardashians in ratings."
Kris recently landed her own new contract with E!, worth a reported $100 million to keep the family on-air for another four years. But the source tells RadarOnline.com, "She is also terrified that he is going to sabotage her new deal with E!"
"Kris's deal with E! includes spin-off's, but Bruce made sure to get it in writing that his deal for his own show is not, in any way, affiliated with her."
"That scares her to death," the insider says.
Do you think that Bruce Jenner should let Kris Jenner back into his life? Tell us your thoughts in the comments below.