Exclusive
Change Of Heart? Team Jenner Believes Kris Jenner Is 'Exploiting' Ex Bruce's Sex Change For Reality Show Ratings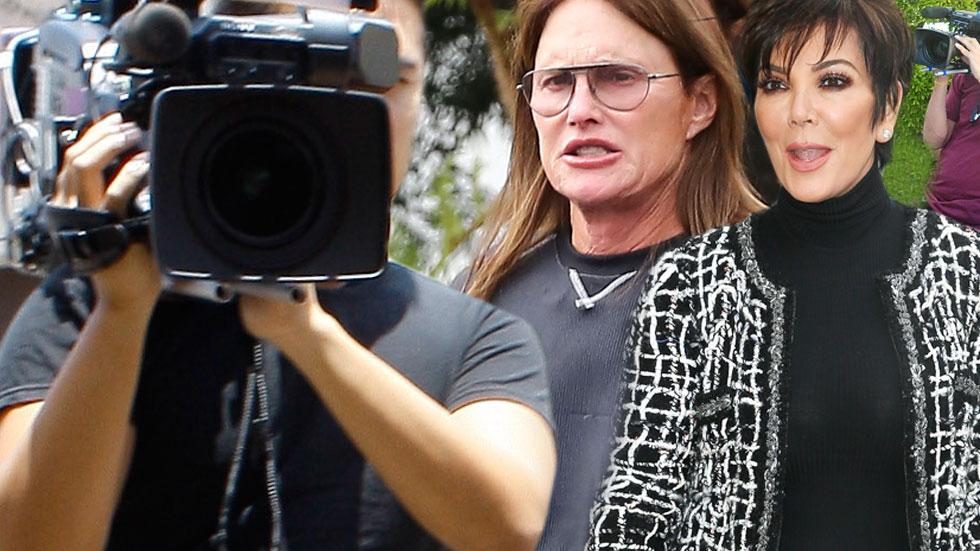 In this family, it's all about the numbers. RadarOnline.com has exclusively learned that Kris Jenner now believes that Bruce Jenner's shocking sex change plans could work in her favor, so she's busy behind the scenes trying to take full advantage.
"Kris has been totally against Bruce going public with his transition," a source explains to Radar. "It's been nothing short of humiliating for her, but she's seeing how the public is supporting him and cheering him on."
Article continues below advertisement
As Radar reported, the 59-year-old momager initially worried that Bruce's transition would hurt the family brand. But with ratings for Keeping Up With the Kardashians dropping over the last few seasons, and the buzz around Bruce's slated Diane Sawyer interview about his transition reaching fever pitch, Kris is having a change of heart.
"She knows he could actually be ratings gold for the Kardashians' show," the source said about the shrewd businesswoman's hopes of beating the 65-year-old former Olympian to the publicity punch.
"Kris wants to exploit Bruce's sex change for ratings on her show before he does his own docuseries and shuts her out," the Team Jenner insider explains. "It's by far the most shocking thing that anyone in the family has ever done, and since people are supporting him, she is hoping to catch some of that goodwill."
"Kris knows about making money," the source adds of the reality maven, who signed a TV deal for a reported $40 million. "And she's always trying to make more for herself."
However, her desire to pump up ratings isn't sitting well with Bruce's children: Burt, 36, Casey, 34, Brandon, 33, and Brody, 31.
"His kids are so annoyed with everything Kris and the Kardashian sisters do," the insider reveals. "They can't believe she is meddling in their dad's life-changing decision."