Exclusive
On The Attack! Kris Jenner 'Doing Everything In Her Power' To Shut Down Bruce Spin-Off Show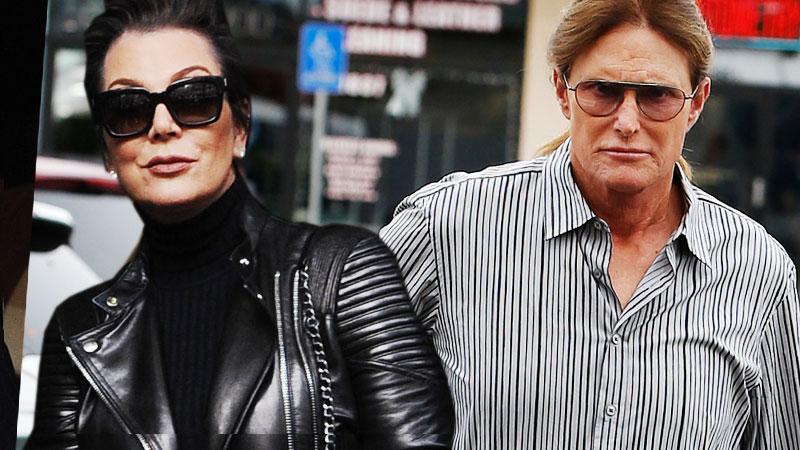 Kris and Bruce Jenner have gone from spouses to enemies! In the latest round of their ongoing feud, RadarOnline.com has learned, Kris has vowed to crush his proposed spin-off series before it even hits the air — because it would be too much competition for Keeping Up with the Kardashians.
As RadarOnline.com has reported, Jenner is in talks to do a spin-off featuring his family after his transition docuseries on E!
Article continues below advertisement
"But Kris is doing everything in her power to make sure that Bruce does not get a spin-off show," an insider tells RadarOnline.com. "She has even gone so far as to say that she will not allow the Kardashians to be involved at all if Bruce gets his own show."
As RadarOnline.com reported, the Kardashians recently signed a $100 million contract for more KUWTK, but insiders say that's small consolation for the ever-competitive Kris.
"She has actually asked the higher-ups how E! could do this to her after all that she has done for them! Part of her believes that Bruce is doing the transition to one-up her and get even for all the trauma that she put him through," the source says.
"But the thing is that Keeping up with the Kardashians is tired. The Jenners are now fresh, new and they are a lot more interesting to America lately than the Kardashians."
Would you watch a spin-off show on the Jenner family before tuning into another season of Keeping up with the Kardashians? Tell us your thoughts in the comments below.