Exclusive
'RHOBH' Secrets Exposed: Kim Richards' Dog Bite Victim Demands Copy Of Her Bravo Contract As Court Case Continues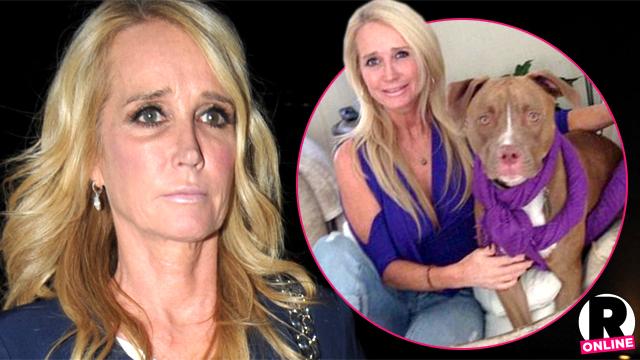 Kim Richards' dog attack victim, 80-year-old family friend Kay Rozario, is not backing down in her fight against the reality star. After dragging both Bravo and RHOBH producers Evolution Media into the nasty lawsuit, RadarOnline.com has learned she is now demanding copies of Richards' Real Housewives of Beverly Hills contract as part of the court proceedings!
"In order to prove our claim, we will seek copies of all of the contracts between Kim Richards and Evolution," Rozario's attorney Bill Zuhdi confirmed to RadarOnline.com.
Article continues below advertisement
As RadarOnline.com reported, Rozario was attacked by the 50-year-old reality star's dog, Kingsley, while staying as a guest at her home in March 2014. Rozario filed her lawsuit earlier this year, and the producers hit back with a motion to dismiss the case in February. In this latest round, Rozario filed her own response to that dismissal motion on March 17.
That response, obtained by RadarOnline.com, includes a shocking new claim from a dog trainer that was allegedly hired by the show to "fix the dog's aggression."
According to the documents, pitbull trainer David Utter said, "Behind the scenes I was hired by Bravo to fix the dog's aggression. In front of the camera the public was told I was working with the animal based on chewing sunglasses and shoes. They really failed to show how the dog unprovoked, attacked me and came to rip off my face and I had no choice but to defend myself."
Zuhdi added, "In the attack, which was not broadcast to the public, the dog viciously attacked, unprovoked, the dog trainer and came to 'rip his face off.' In addition, Richards told the plaintiff that the dog was 'sweet and cuddly.'"
MORE ON:
The Real Housewives of Beverly Hills
Article continues below advertisement
The rebuttal also states that, "Defendant Evolution voluntarily deceived and intentionally misled … Plaintiff as to the true nature of the dog and its dangerousness … in the interest of portraying Defendant Richards and the dog in a certain positive light."
In particular, they cite RHOBH episodes from November 11, 2013; March 17, 2014, and more as portraying Kingsley in an especially positive light, glossing over his alleged aggressiveness.
In conclusion, the papers state, "The factual allegations are sufficient to show that the right to relief for Rozario is plausible.
Rozario wants the judge to dismiss Evolution's motion to dismiss. And in the event that the judge does dismiss, she wants to be able to amend her complaint and try again.
Story developing.