Hot Dubai Throwback: Kim Kardashian Had 'Sex And The City' Moment On Vacation With Her BFFs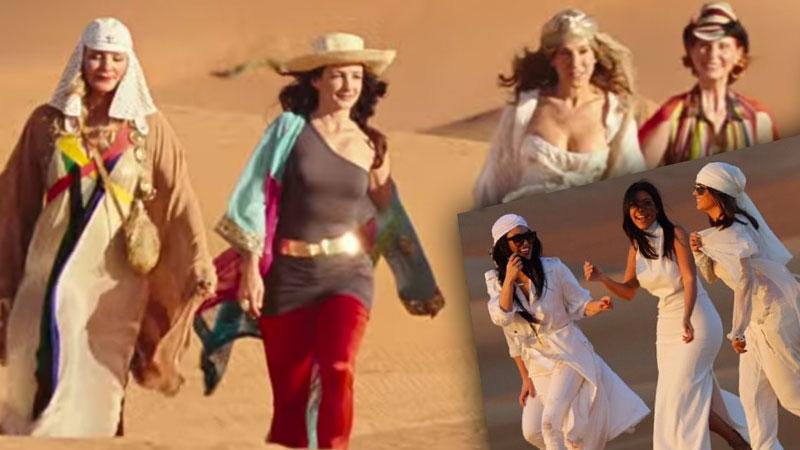 Kim Kardashian revealed her "Sex and The City moment" to fans on Saturday.
The reality TV beauty shared throwback photos on Instagram and Twitter of herself and BFFs walking the sand dunes of Dubai.
And Kim noted it was just like how the famous characters in the 2010 Sex and the City 2 movie enjoyed their desert vacation in the United Arab Emirates.
The gals were all dressed in white but even in the heat and wind, Kim, 34, hadn't hesitated to accentuate her curves in a tight dress.
Article continues below advertisement
Kim captioned one of the photos, which showed her and the friends jumping in the air, "Yaaassssss."
For another one, of the women all holding hands on the dunes, Kim wrote, "Finding true loyal friends is rare! Hold on to the ones you love!"
In fact, Kim shared the old photos to celebrate the birthday of one of those friends, Carla DiBello, writing, "Happy Birthday to my one and only @carladibello. So many years as friends, so many memories! I love you so much!!! Living a world apart can't stop our bond!" The Keeping Up with the Kardashians star also posted a photo of herself and DiBello (who worked as a producer on Kourtney & Kim Take New York), with their hands in the air and happily flashing peace signs.