Kate Middleton's Gal Pal Hosts 'Killing Kittens' Sex Party In NYC, Inside The Elite Club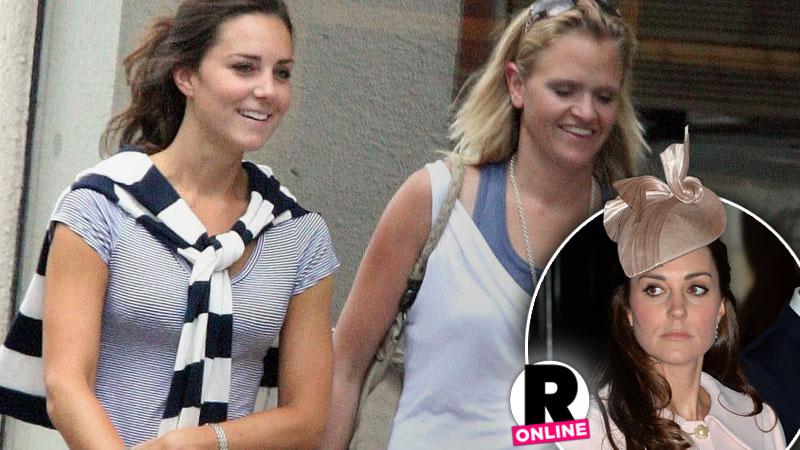 Kate Middleton may have friends in high places, but she's also got some pals in the realm of taboo as well. One particular friend, Emma Sayle, hosts her own sex parties!
According to PageSix, Sayle has made a name for herself through Killing Kittens, an event held once a month in cities like London, Los Angeles and (most recently) New York City, that allows A-list actors, British aristocrats, and moneyed married couples to spice up their sex lives.
Article continues below advertisement
The elite community was founded by the now 36-year-old, who first became friends with Kate Middleton when the Duchess joined her for-charity rowing team in 2007.
Sayle assures that Middleton has never been a member of the sex club, however. But she does reveal that the duchess "knew all about Killing Kittens. She thought it was funny. She was fascinated. Most girls are fascinated by it."
The club founder even stopped by Real London to discuss the racy endeavor.
Watch the Video on RadarOnline:
However, the orgy planner maintains that her sole purpose is to empower women.
"It's not a sex party. It's a place where females can try whatever they want to try. And if they want to get involved in couples, or want to try it with another girl or a group of girls . . . it's about an experience," says Sayle, whose house rules dictate that men cannot approach females first.
Oh my! Fifty Shades of Grey may have wanted to take some notes from Ms. Sayle before releasing.