Gwyneth Paltrow 'Livid' As Pal Kate Hudson Makes 'Major Play' For Chris Martin — Jennifer Lawrence Vows 'Fight'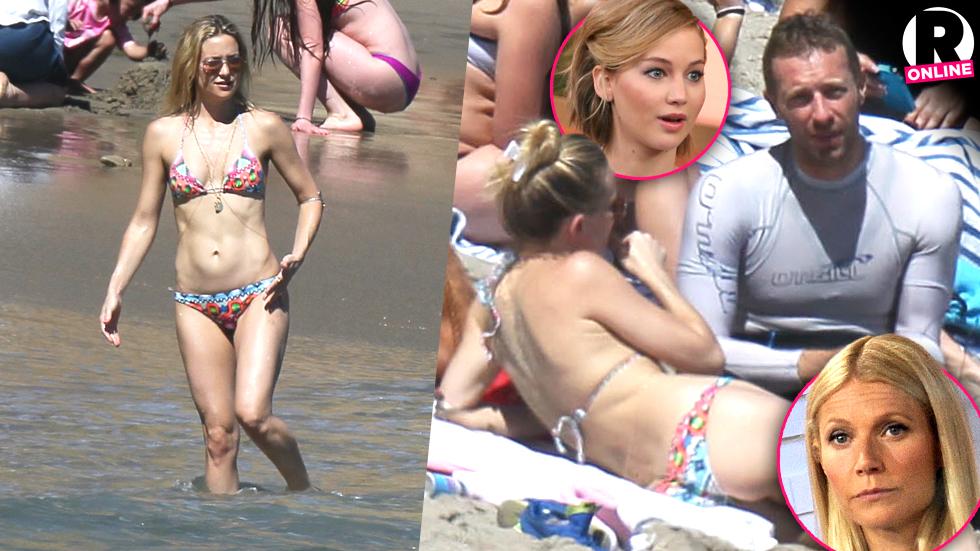 Chris Martin may be still smiling over his recent rendezvous with Kate Hudson, but the other women in his life are far from pleased!
"They looked like a young, fun couple," an eyewitness said of the Martin and Hudson, who enjoyed a flirty March 14 dinner at Coral Beach Cantina in Malibu after they hung out together at the beach all day.
News of the cozy date soon reached the 38-year-old Coldplay front man's ex-wife, Gwyneth Paltrow, 42, who a source revealed was "livid," pointing out that Hudson is supposed to be her friend.
Article continues below advertisement
Meanwhile, Martin's on-off girlfriend, Jennifer Lawrence, 24, is also on edge over the possible new pairing. "Jen isn't giving up on him," an insider told In Touch. "She won't go down without a fight."
Lawrence, who is busy filming a new movie across the country in Boston, may need to sharpen her claws if she hopes to win this one.
"Kate knew Gwyneth and Jennifer were out of town, so she took the opportunity to make a major play for Chris," an insider revealed to the magazine of the actress, who split from her Muse singer Matt Bellamy last fall.
Hudson, 35, "has a thing for rock 'n' rollers," noted another source. "And Chris has always thought Kate was fun, cool and really hot. She's totally his type."
Do you think Chris and Kate would make a great couple? Tell us your opinion in the comments below.