Hung Jury? Jurors Shows Signs Of Indecision in Jodi Arias Death Penalty Case — What It Could Mean For Her Fate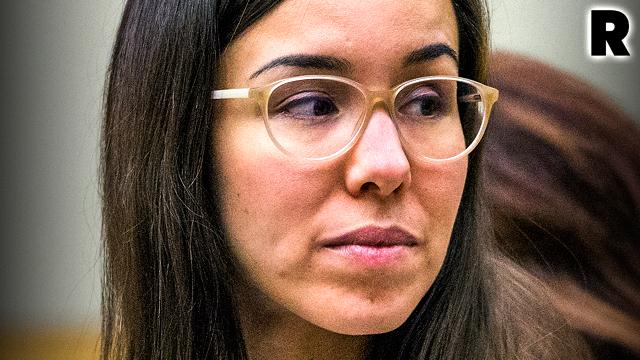 The dozen citizens deciding if Jodi Arias will be put to death for killing ex-boyfriend Travis Alexander are showing signs of indecision after four full days of deliberations.
Some of the jurors appeared upset as they left the jury room for a break Wednesday, according to trial reporter Jen Wood, who writes for her website Jen's Trial Diaries. "The women look as if they could have been crying," Wood said in a Twitter posting.
Article continues below advertisement
The eight women and four men must decide whether they accept the prosecution's arguments that the brutal slaying of Alexander justifies the death penalty, or if they believe the mitigating factors presented by the defense — that Arias is a remorseful, mentally ill woman — requires that her life be spared.
Jurors have over the four months of testimony, much of it from mental health professionals. They heard from Arias in a sealed courtroom for two days early in the trial, but she refused to return to the witness stand after the Arizona Supreme Court ruled it must be open to the public.
The jury sent a note to Maricopa County Superior Court Judge Sherry Stephens Tuesday afternoon — at the 19 hour mark — indicating they were stuck without a verdict. The judge read "impasse instructions" provided by the Arizona Bar Association which advised them to keep trying: "You should not hesitate to reexamine your own views and change your opinion if you become convinced that it is wrong. However, you should not change your belief concerning the weight or effect of the evidence solely because of the opinions of your fellow jurors, or for the mere purpose of returning a verdict."
A verdict must be unanimous, but indecision is actually a decision. If the jury doesn't return a verdict, the judge would sentence Arias to either life in prison without parole or to life with the possibility of parole in 25 years.
If Arias, 34, is sentenced to die, it would trigger a long appeals process that could take more than a decade before a death warrant is signed.
The jury that convicted Arias of murder in 2013 was unable to reach a verdict in the sentencing phase, which led to this sentencing retrial.