I Love It When You Call Me Big Poppa! Jim Bob Duggar Raps -- In Church! -- In This MUST-SEE YouTube Clip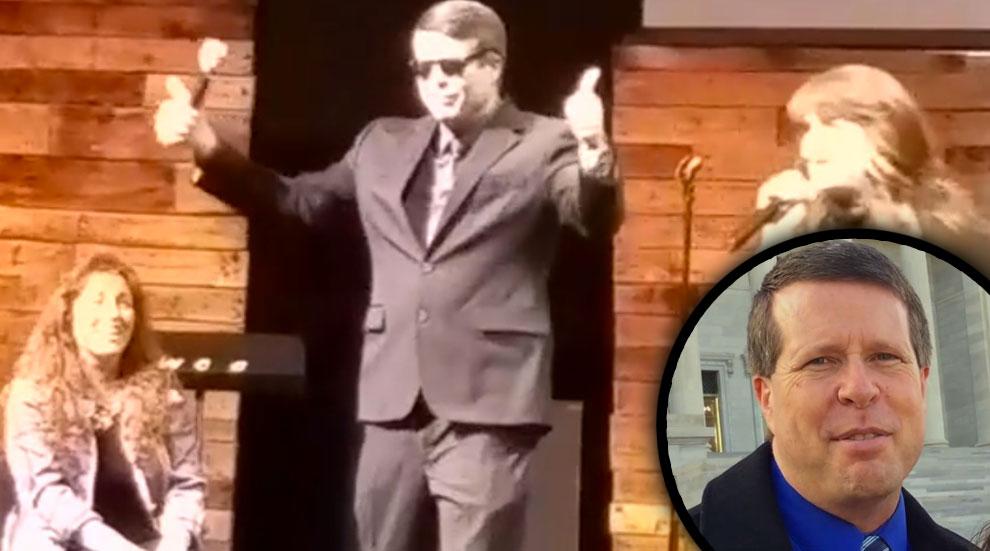 Get ready to pick your jaw up off the floor, with this clip of YouTube's newest rapper -- Jim Bob Duggar -- as he shares the stage with Christian comic Anita Renfroe.
The unlikely event came at a fundraiser held at Grace Polaris Church in Columbus, Ohio, where Renfroe recruited the reality star onto the stage for her signature bit, a rap titled "In Tha Muthahood."
The 19 Kids and Counting dad's musical turn -- he was technically, the "hype-man" -- was introduced by Renfroe who warned the crowd, "I'm gonna need you guys to really encourage him, because this is not TLC material."
Article continues below advertisement
The ultraconservative father-of-19 trotted onstage with black sunglasses and a black suit, looking like one of the Blues Brothers.
He then held a mike, and even danced (sorry, no twerking!) on the stage alongside Renfroe, getting a huge giggle from Michelle, hysterical at her husband's unlikely turn.
At the end of the memorable performance, Jim threw up a rapper-like gesture with his hands as the crowd of churchgoers applauded in a combination of awe and disbelief.