Family First! Jessa Duggar Defends Derek Dillard Over Horrifying Cat-Sledding Video, Claims He Didn't Aim For Pet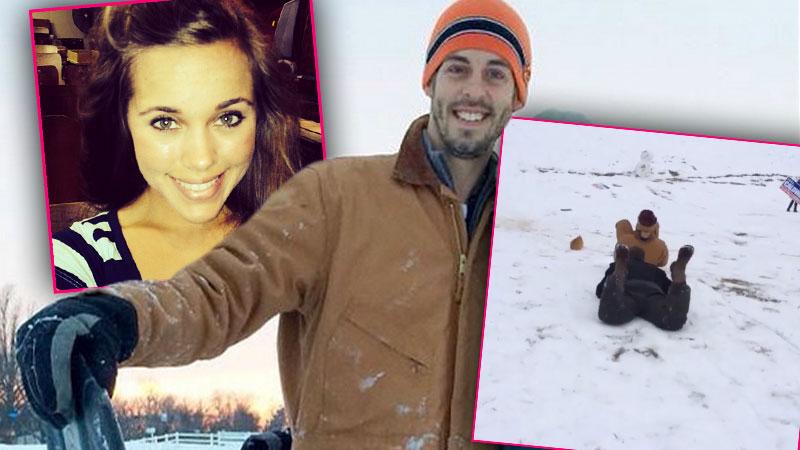 Cat-gate continues! Derek Dillard came under fire earlier this month for posting an outrageous video where he appeared to sled directly into a helpless cat. But now, his sister-in-law Jessa Duggar is stepping forward to set the record straight about the incident.
During her interview with Michelle Lewis and Ron Olson on FM 100 Memphis on Wednesday, Jessa addressed the "rumor" about her sister Jill's husband, saying "No, No he wasn't," aiming for the feline.
Article continues below advertisement
"Our hill was very uneven so he started to sled and the cat just happened to be there," Michelle and Jim Bob Duggar's Arkansas-based daughter explained.
In fact, she claimed the cat "actually jumped out of the way" before impact.
"He didn't hit the cat," she insisted. "It didn't get run over."
While she has been a public figure for years thanks to the TLC reality show about her large family, Jessa claims that "people started these rumors" to slam them, and that the family pet is doing well.
"I know the cat, I live not far away," she said. "The cat is totally fine."
LISTEN TO HER DEFENSE:
Do you believe Duggar or do you think Dillard should apologize for the stunt?