Exclusive
Duggars Under Fire! PETA Slams '19 Kids & Counting' Star Derick Dillard For 'Disturbing' Incident 'Purposely' Hurting Cat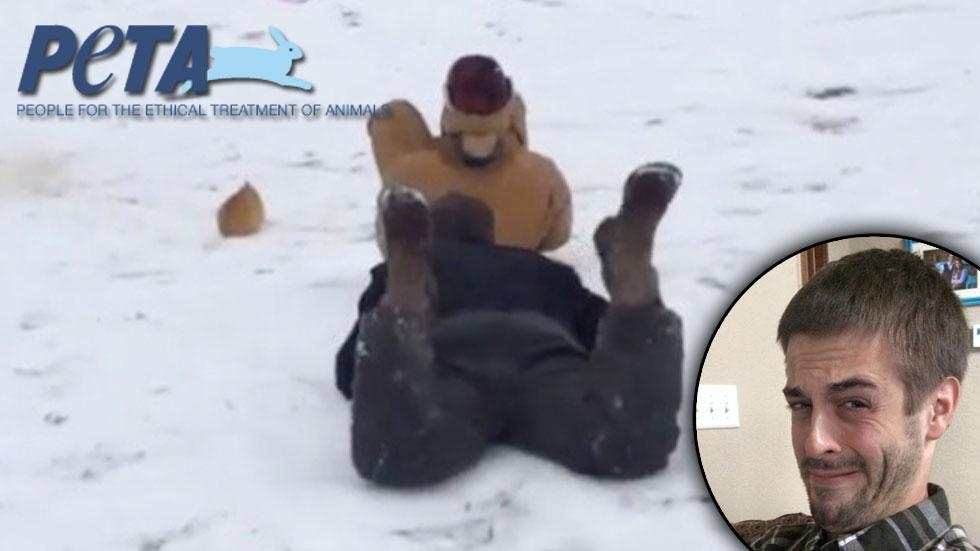 For 19 Kids & Counting star Derick Dillard, the golden rule might not apply to animals. After a "disturbing" video of Jill Duggar's husband "purposely" hurting a cat, PETA released a statement slamming the reality star and demanding he apologize.
PETA released an open letter to Dillard Wednesday "in response to the video you posted on your Instagram account on March 1, which depicts you apparently purposely sledding directly into an unsuspecting cat," Director of Christian Outreach and Engagement at PETA, Sarah Withrow King, wrote. "Almost more disturbing than your enjoyment in it was your family's."
Article continues below advertisement
King told Radar, "Might doesn't make right, but that's the message Derick Dillard sent to scores of impressionable young children. PETA is asking him to apologize publicly for his actions and remind his followers that Jesus' command to 'do unto others' includes all of God's creatures."
Dillard posted the offending video earlier this month:
https://instagram.com/p/zrE6hfmCSv/?modal=true
Feedback was fast and furious on the page, as many wondered what upside Derick saw in the prank.
User audralou90 wrote: "Gross and inappropriate," adding that "it's cruel to scare animals and potentially cause them harm."
Another under the handle "instaaa_ang" wasn't so eloquent in her assessment of the clip: "Wow. Are you serious?! This makes me f*cking sick. I am and have always been watchers of the show and the fact that GROWN ADULTS think it would be funny to try and sled into a cat is f*cking sick."
Do you think the stunt was harmless fun or should Dillard apologize? Let us know in the comments!