Exclusive
Battle Over Baby! Jenelle Evans Fighting With Nathan Griffith Over Their Son Kaiser After Domestic Violence Arrest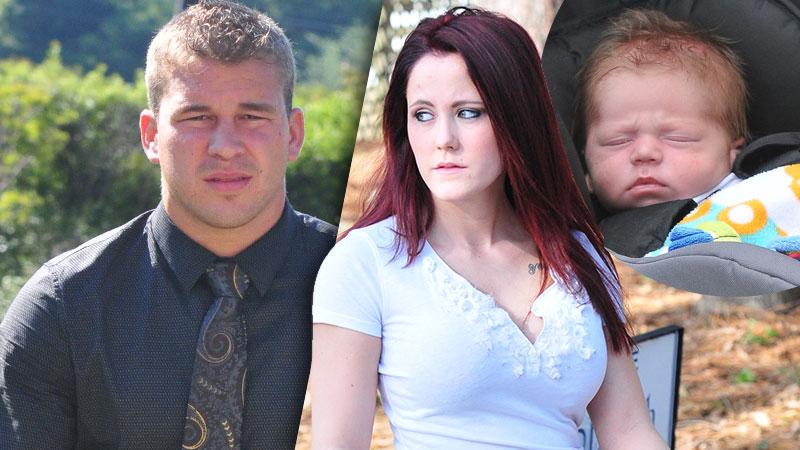 Just weeks ago, it seemed Jenelle Evans would finally be able to make a happy home with her fiancé Nathan Griffith and their infant son, Kaiser. But after Griffith was arrested for domestic violence on March 4, a judge imposed a no-contact order for the couple until his next court date, and RadarOnline.com has exclusively learned that they're now locked in a brand new battle over the baby.
"Jenelle doesn't want to let Kaiser out of her sight," a source close to the situation told RadarOnline.com. So now, the source said, the Teen Mom 2 star plans to fight any court order that will require her to give her son to his father for an extended period of time without her present.
Article continues below advertisement
"She has him now and since she can't talk with Nathan, she has no idea how they're going to schedule time for Nathan to see Kai," the source said. "Plus she doesn't want to leave him with anyone, not even his dad."
Yet another insider told RadarOnline.com that the visitation schedule would require a third party to help with hand offs of the child between the pair.
Griffith was released from jail on March 5 after paying a $100 bond and his next court date is April 22, 2015.