Exclusive
The Littlest Victim: Jenelle Evan's Son Jace 'Acting Out' & 'Getting In Fights' In School Amid Domestic Drama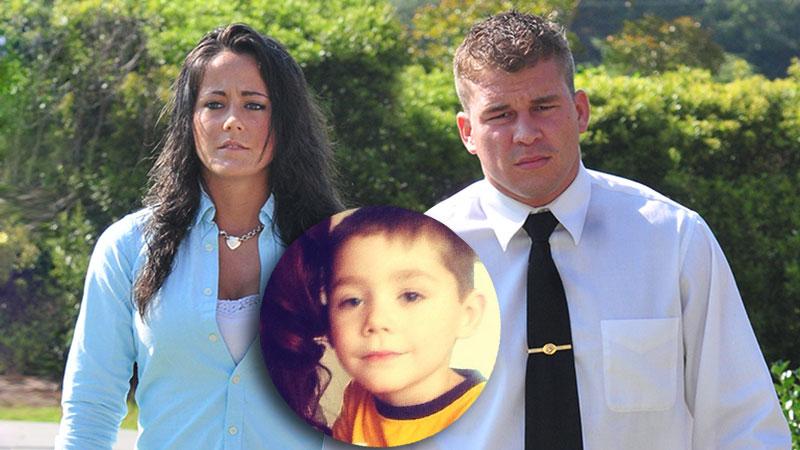 As Jenelle Evans and Nathan Griffith's relationship goes down in flames, RadarOnline.com has learned that the daily drama is taking a serious toll on Evans' son, Jace. According to an insider, the constant fighting has been "affecting" the 5-year-old, and he's begun "acting out" and "getting in fights" at school.
"The constant fighting all the time is affecting Jace at school," an insider told RadarOnline.com exclusively. "He gets scared whenever he goes over to Jenelle and Nathan's house and the teachers notice it every time. It's a pattern."
Article continues below advertisement
"He's not doing his schoolwork, getting in fights," the source said. "It's noted every time he goes there on his weekly progress report. The teachers know what's going on."
And according to the insider, that's the main reason that Jenelle's mom, Barbara Evans, is now fighting to keep her from regaining custody.
"When Barbara took custody of him, she wanted to raise him and protect him so he wouldn't grow up in trouble," the source said. "So he'd be an upstanding kid. It's just affecting him too much to be there. This is all for protection of him."
In the most recent dramatic development, Griffith was arrested last week at Evans' home during a domestic incident. He was charged with criminal domestic violence and is currently out on a bond.
The next hearing for Evans' custody case is in April.
Story developing.