Exclusive
Germanwings Conspiracy? Husband Of American Victim Declares He Has A 'Duty' To Reveal What Happened To Pentagon Contractor Wife Killed In Alps Massacre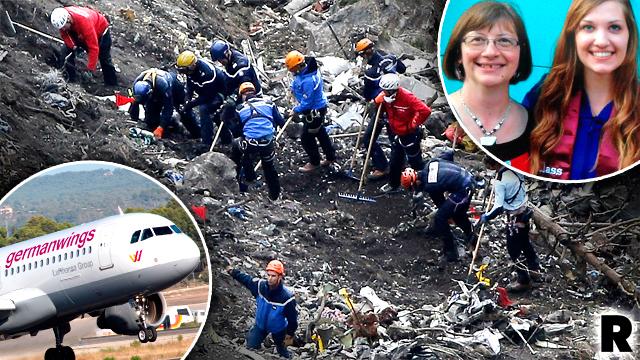 Days after the horrifying Germanwings airplane crash, the number of unanswered questions surrounding the flight has only grown.
Now, in a surprising development, RadarOnline.com can reveal that American victim Yvonne Selke was working on a top-secret Pentagon project at the time of the crash, and her husband has come forward insisting he has a "duty" to share the truth about what happened.
Raymond Selke, 65, lost his wife, Yvonne, 57, and 23-year-old daughter, Emily, in the disastrous crash and opened up exclusively to RadarOnline.com in the hopes of spreading the truth.
Article continues below advertisement
Selke said he had a "duty" to speak out about his wife, who was working on a $315 million project for the Pentagon as a Booz Hamilton employee at the time of her death.
Specifically, she worked with the National Geospatial Intelligence Agency.
What's more, Selke hinted that his wife's brother had "connections" to those in power, and had initially alerted him to the crash. "I'm not going to give any particulars," Selke said. "I am not getting into that."
The possibility that Selke was a target of some kind of plot has been floated online in the days since the crash, with many admitting it is far-fetched.
But Selke insisted, "I have no ability nor wish to speculate on what transpired on that plane. All I know is a tragedy has occurred that has affected my family deeply and we will deal with this together. I have supportive friends and colleagues and family. I have a son, Trevor."
Article continues below advertisement
"I have a duty to satisfy the world's interest in the people who were killed and we are burying," he said. "We're trying to buck up. These sorts of things have a tendency to give you a new perspective on life. We're trying to do the right things for those we loved and lost."
Lufthansa, the company that owns Germanwings, has been trying to do the right thing as well, Selke confirmed.
"Lufthansa has been very kind and generous and very open with me and they have offered me a range of services which we do not presently intend to avail ourselves of, including going there," he said. "I do not need to go there. I am as close to my wife and my daughter today as I sit in this chair as I could be going there. I don't think it would serve my memory and need to make that trip. It may be necessary for me to send someone to deal with the remains. "
Speaking from his home outside of Washington, D.C., he concluded, "My thoughts and prayers are certainly with the other people who have lost loved ones."