Exclusive
'She'll Never Find Another Me!' Michael Lohan Scoffs At His Ex Dina's Chances For Love On 'Millionaire Matchmaker'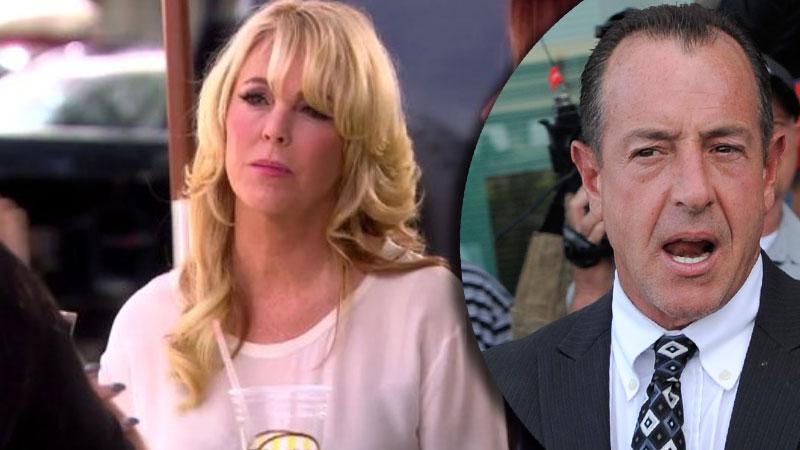 While cougar Dina Lohan is busy looking for love on The Millionaire Matchmaker, her ex-husband, Michael Lohan, is consumed with hating on her, sniping she will "never find another" man as great as he is!
Dina decided to appear on the Bravo show in hopes that dating guru Patti Stanger could fix her up.
Meanwhile, Michael, 54, is bringing her — and Stanger — down over statements the TV relationship expert made at his expense.
Article continues below advertisement
"I'm really scratching my head at Patti's comment that Dina needs to break the cycle of being with losers when it takes a real loser to make that kind of a comment," Michael told RadarOnline.com exclusively.
"Wasn't she a call girl/ madam?" he blasts.
Michael complains to RadarOnline.com that his ex-wife is hell-bent on mischaracterizing what he considered a once-successful marriage.
"As a matter of fact, I went to jail for criminal contempt for not telling on people and then for going to see Lindsay when she was sick without my probation officer's permission," he explains. "So, tell me, is that a loser or a man with integrity?"
The dad also questioned the mathematics behind Dina's claims about the duration of his incarceration while they were still together: "For starters, out of 19 years of marriage, I was in jail for 4 years — that's documented."
Michael has a few more thoughts on his 52-year-old wife and her latest love aspirations.
"Dina describes her perfect match as 'successful, ambitious, funny and a guy who love his family' — so I guess she's looking for someone like me," he scoffs. "The only difference is she'll never find another me or father to our wonderful children."
And Michael has a word of advice for Stanger in regards to hooking up his ex: "Try again Patti, you aren't finding any match with this one."
Watch Dina on Bravo's Millionaire Matchmaker this Sunday, March 29, at 10pm ET/PT.