Lo Blow! Dina Lohan's Love 'Millionaire Matchmaker' Setup A Total Bust: 'There Were No Sparks'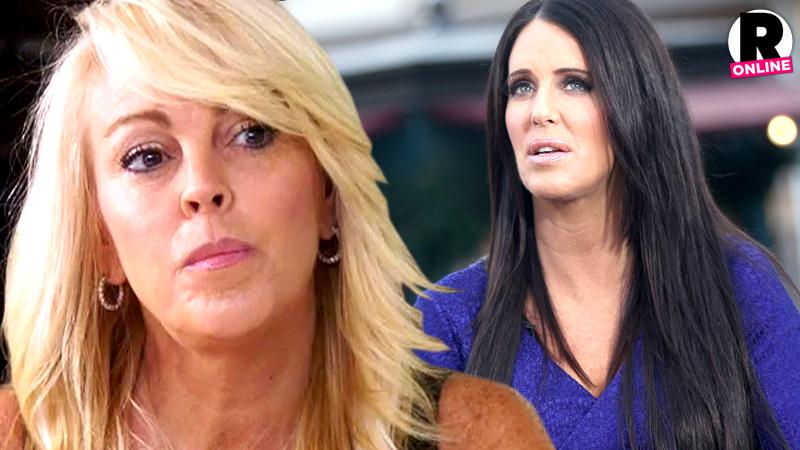 Dina Lohan had hoped to find the man of her dreams on Patti Stanger's Millionaire Matchmaker. But RadarOnline.com has learned that Michael Lohan's ex-wife failed miserably and she's still as single as ever!
"Dina had three guys to choose from, and ended up with a divorced father with younger children," an insider told RadarOnline.com. "He was a hairdresser."
"He was the perfect gentleman with Dina, but there just weren't any sparks there," the source continued. "There was of course the distance factor too, as he was based in Los Angeles and she's based in NYC."
Article continues below advertisement
What's more the source said, "They were just at different places in their lives as well, because he has younger kids, and Dina is practically an empty nester because Lindsay's baby brother, Cody, is eighteen."
But to the cast and crew, it wasn't exactly a surprise that living tornado Lohan didn't find a love match.
RadarOnline.com broke the story: Dina followed in daughter Lindsay's frenzied footsteps by storming off during filming, forcing production of the hit Bravo reality show to be halted for an entire day.
"On Dina's first day of shooting, she showed up very, very late and proceeded to complain about wardrobe, hair and make-up," the source previously revealed. "Once filming began, hours later, during the one-on-one with Patti, Dina just completely lost it, accusing the show of being fake, and doubting whether she could find true love."
Filming had been scheduled to go for the entire day, and "despite calling Dina on her cell phone, Patti was unable to persuade her to come back," the insider added.