Exclusive
Like Mother, Like Daughter! Dina Lohan's Diva Antics Almost Derailed Her 'Millionaire Matchmaker' Episode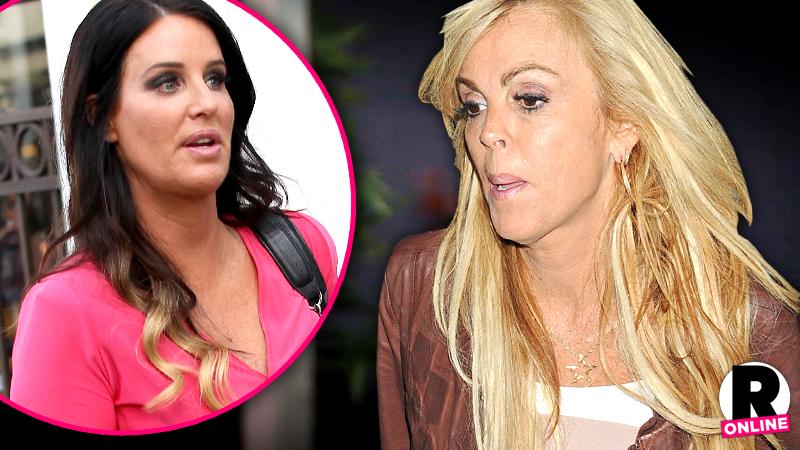 Is diva behavior genetic? RadarOnline.com has learned that Dina Lohan followed in daughter Lindsay's frenzied footsteps by storming off during filming of her upcoming Millionaire Matchmaker episode, forcing production of the hit Bravo reality show to be halted for an entire day!
Patti Stanger and production staff, "were ready to deal with Dina before filming began," an insider told Radar. "After all, they have dealt with very difficult personalities over the years."
Article continues below advertisement
"But nothing could have prepared Patti for the hurricane disaster that was Dina Lohan!" the source said.
"On Dina's first day of shooting, she showed up very, very late and proceeded to complain about wardrobe, hair and make-up," the source revealed. "Once filming began, hours later, during the one-on-one with Patti, Dina just completely lost it, accusing the show of being fake, and doubting whether she could find true love."
"All of a sudden, after Patti calls Dina out on her bullsh**, the mother of four storms off the set. Within minutes, Dina was in a car provided by production, and was taken back to the Ritz Carlton in Marina Del Rey," the source continued.
Filming had been scheduled to go for the entire day, and "despite calling Dina on her cell phone, Patti was unable to persuade her to come back," the insider added.
The cash-strapped momager was paid $25k to appear on Millionaire Matchmaker.
According to the source, "Patti was disgusted by Dina's antics, and insulted that she said the show was fake. Even though it is a reality show, Patti takes it very seriously, and truly does try to find love for her clients, it's just who she is."
Another insider added, "No wonder Dina is still single! Who would put up with this insanity?"