Exclusive
'Millionaire Matchmaker' Producers Will Pay For Dina Lohan's Filmed Facelift! She's Looking 'Old And Tired'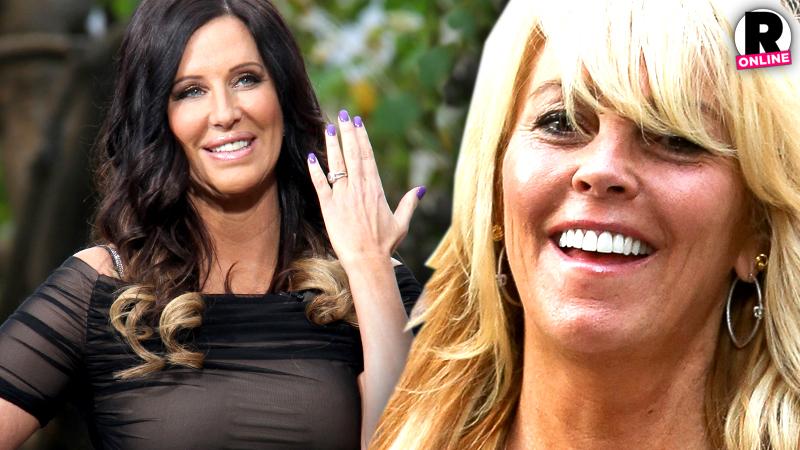 As Dina Lohan begins her quest to find a soul mate on Bravo's Millionaire Matchmaker, Lindsay's mom wants to put her best face forward, literally, so producers of the show have agreed to pay for a little nip-tuck, which will also be filmed.
"Dina thinks she is looking a bit old and tired....with all of the drama involving Lindsay, and ongoing feud with ex-husband, Michael, has taken a toll on her looks," a show source told RadarOnline.com exclusively. "As part of Dina's paid deal with Millionaire Matchmaker, producers agreed to pay for a liquid facial facelift, which is very popular among her friends."
Article continues below advertisement
Because of its hefty price tag, producers convinced Dina to allow it to be recorded.
"The procedure usually costs around $5,000 – $10,000, and Dr. Harrison Lee will be doing it. ​Before signing off on it, producers got Dina to agree to film it as part of her introduction package for the show," the source added.
Liquid facelifts are popular because there aren't any knives or surgical incisions. Instead, the procedure involves injecting a filler such as Juviderm or Restylane along a patient's jaw, and side of the face. The desired result is a softer, fresher appearance, and can last up to six months.
MORE ON:
Millionaire Matchmaker
RadarOnline.com broke the story several weeks ago, Lindsay's party pal mama had indeed signed up to appear on Millionaire Matchmaker.
"Among the criteria Dina has indicated she wants in a potential partner is someone very successful, ambitious, funny, and love of family," the source previously told RadarOnline.com. "She will be paid to appear on Millionaire Matchmaker — around $25,000."
Dina will also be getting "designer outfits also courtesy of the show...Dina really believes that her soul mate is out there, and Patti is going to find him for her," the insider added.