What A Girl Wants! Christina Aguilera 'In No Rush' To Wed Matt Rutler But 'He Wants A Commitment Now'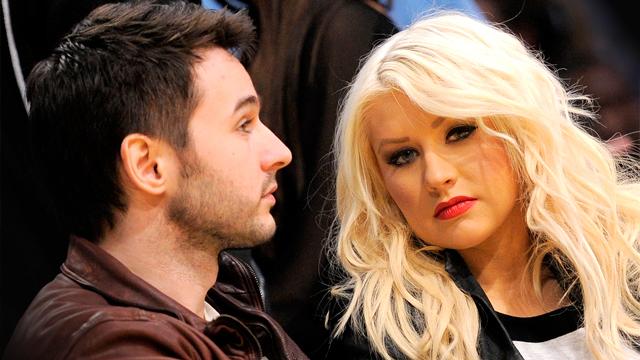 Christina Aguilera is hesitant to walk down the isle with fiancé Matt Rutler and according to a new report in The National ENQUIRER, her baby daddy has given her an ultimatum!
The one-year anniversary of the couple's engagement came on Valentine's Day, and insider told The ENQUIRER, "it was hardly romantic, with Matt telling Christina that he's going to walk unless they're married by summer's end!"
The 34-year-old "Ain't No Other Man" singer, who has a 7-year-old son, Max, with ex-husband Jordan Bratman, first met her production assistant beau on the set of her movie Burlesque in 2010.
Article continues below advertisement
She gave birth to a daughter with Rutler, Summer Rain, in August, and now, friends tell The ENQUIRER, "Matt is sick and tired of waiting for Christina to make the relationship official."
When asked recently about whether or not she will get married to Rutler, Aguilera said, "Having just moved into a beautiful home, having a baby and being so excited to get back to work on The Voice, I am not in a rush to set a date."
According to the magazine, on newsstands now, "Matt was totally insulted by Christina's public comments on matrimony and
he wants a commitment now that they have a daughter. But she says she's too busy with The Voice, recording a new album and producing a new series."
"Matt wants the security of marriage, even if that means signing a prenup," the insider tells The ENQUIRER. "They can't stop fighting over when – or if – they'll ever get hitched."
Do you think that Christina Aguilera should marry Matt Rutler just because they have a daughter together?