Exclusive
The Other Man! Chris Brown's Baby Mama Was Married When They Met — Her Ex-Husband Demands 'A Sit Down'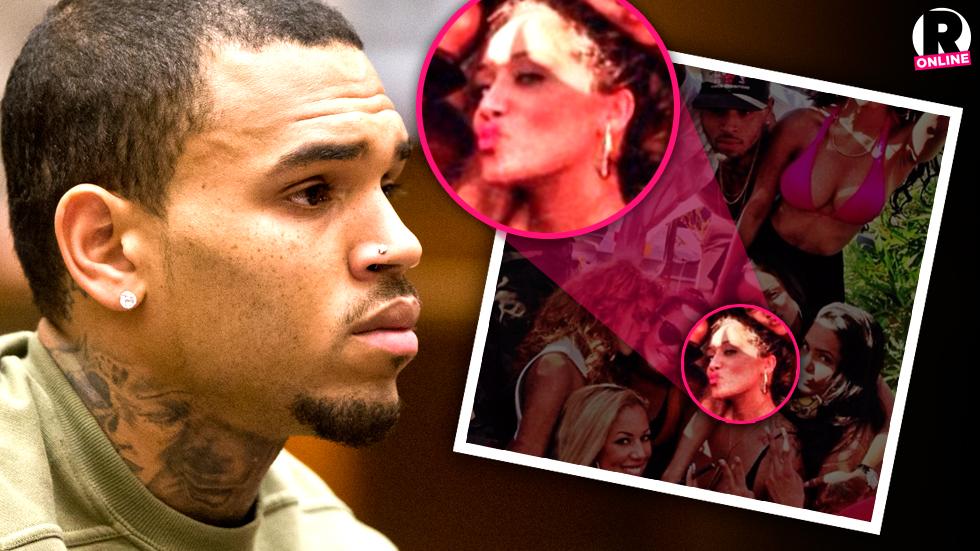 The music world was rocked by the shocking news this week that legally-troubled singer Chris Brown is now the father of a 9-month-old baby girl. But one person was more overwhelmed than most: baby mama Nia Amey's ex-husband, who RadarOnline.com has learned divorced Brown's baby mama after he found out about the affair!
"It ain't going to take a rocket science to figure that out. I got a divorce because Nia got pregnant by someone else," Terry Amey told RadarOnline.com.
Article continues below advertisement
Divorce documents obtained by RadarOnline.com reveal that the Ameys married in January 2003, and "ceased to live together as husband and wife on or about January 2014."
The divorce documents claimed that Nia was "pregnant at the time of filing" but Terry denied paternity and requested a DNA test. She gave birth to her child by Brown that summer.
"It might be a shock to the world being that Chris Brown is a father and now he's going to have to step up to do right thing," Terry told RadarOnline.com. "But at the same time I'm a god-loving person and I have to forgive to give my message."
And the message he wants to make clear is that his ex is not who the world thinks.
"She was young and she had obstacles and made mistakes and now you have a child involved," he said.
"Social media is making it worse than what it is. But nobody is perfect," he continued. "When you're in this industry all types of things are going to happen. It's not just happening with my ex wife – it's all women in the industry. When you allow persuasion and being misled to guide you, things are going to happen. It is what it is. It's a part of growing.
Article continues below advertisement
"Social media is saying this and that and that she's a gold digger. … Nia is not the person who they portray. She has a past, but who don't have one sic. She knew whose that baby was, so that name 'Royalty' came about because she will be royalty."
Terry and Nia also have a 13-year-old daughter, Zillah, who he wants to keep out of the headlines.
"I'm upset social media is blowing this up and two kids are involved and they're young," said Terry.
But meanwhile, Nia is "a great mother," he insisted. "She's been raising Zillah and Royalty" with the help of her own mother.
But Terry wants the girls' dads to have a role too, and so he's asking Brown to consent to a man-to-man talk.
"We are going to have a sit-down. Terry Amey and Chris Brown are going to have a sit-down because we're sharing daughters," he said. "I never met the man before -- the only thing is what I see on TV. I might not be nothing to him because I'm not in music, but I am somebody. We are going to have a talk."
Article continues below advertisement
"I'm not worried about Chris' past," he continued. "I'm worried about his future. That's Zillah's sister. We need to raise these girls. We will have a time because we share something that's valuable to us -- our little girls."
"And the end of the day there are two parents involved – him, me and the baby mama -- and somewhere along the line we going to have a sit-down and an understanding," he insisted.
Terry says that despite the media publicity surrounding the birth, and celebrity connection, he still has a good relationship with his ex-wife. And he hopes to amicably co-parent with Chris, even though he says the R&B star's fling with his wife broke up his marriage.
"My life does goes on. The baby being here and a baby taking nine months, I knew about the child. I did visit with the baby," said Terry.
"I thought I could have been the baby daddy. …" he added.
But now that the truth is out, he said, "I'm not going to let this Chris Brown thing discourage me. I'm on their team, even up until today. She's driving my car to take Chris's baby around places and to the doctor. I'm still here."