Exclusive
In Recovery: Bruce Jenner Last Seen In Public Nearly Three Weeks Ago, Before Breast Implant Surgery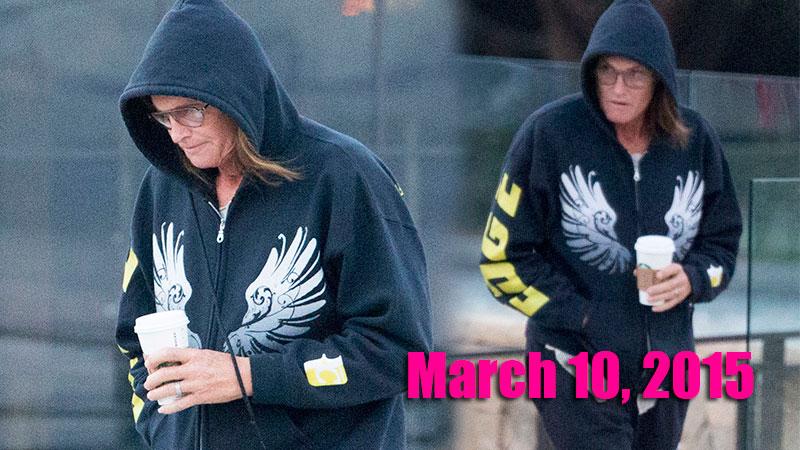 Bruce Jenner just took the biggest step yet in his transition to a woman when he underwent breast implant surgery roughly two weeks ago. Now, RadarOnline.com can reveal that he's been in hiding ever since — and hasn't been seen in public for nearly three weeks!
Jenner looked like he had a big secret when he was spotted out on March 10. Then, the last photo of Jenner taken in public before going under the knife was on March 14 in Malibu. Though he is normally photographed almost daily, the Keeping Up with the Kardashians star has not been seen in public since.
Article continues below advertisement
As RadarOnline.com reported, Jenner has been recovering at home following his surgery, with sons Brody and Brandon Jenner helping him through the delicate time at his Malibu mansion.
Jenner, 65, had "smaller" implants put in earlier this month, according to a well-placed source close to the former Olympian.
"Recovery hasn't been that difficult, but Bruce has had to sleep in a recliner to help with the healing," the source previously told RadarOnline.com.
"He's not allowed to lift anything, and he has to wear a bra 24/7, but he's expected to resume normal activities in the next six weeks."
"He has been emotional, but finally feels like this is the body he has meant to have," the source revealed.
Up next, the full gender reassignment surgery will take place in May or June, according to the well-placed source, and he may also undergo another breast augmentation to upgrade to a larger cup size.