Boston Marathon Bomber's Widow Katherine Russell Under Investigation: Report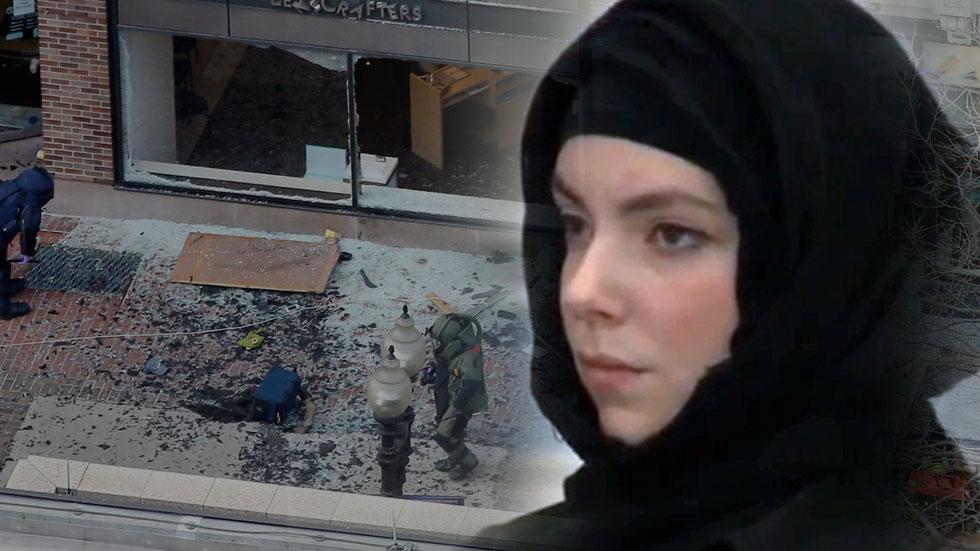 Investigators are looking into Katherine Russell, the widow of Boston Marathon bombing suspect Tamerlan Tsarnaev, for how she helped her late husband in the Apr. 2013 ambush.
Sources told ABC News that Russell is suspected of having been with her husband when he purchased five pressure cookers -- two of which were utilized in the deadly terrorist attack -- at a Boston Macy's in Feb. 2013. FBI officials said, in a search affidavit, that they were checking her home to see if there were any clothes worn by the woman seen with Tsarnaev on store security footage. Tsarnaev had also stocked up on $200 worth of potent fireworks at a New Hampshire shop, court docs state.
Article continues below advertisement
Russell could be charged in connection with failing to notify authorities of a crime about to happen or misprision of a felony, police sources told the network. Russell was under FBI surveillance during the 2014 Boston Marathon race, police sources told ABC.
ABC News' Brad Garrett, formerly a special agent with the FBI, said the logistics of the situation don't work in her favor.
"To live in a small apartment and buy five pressure cookers and have all those explosives obviously just does not make sense," he said. "Something other than cooking was going on."
MORE ON:
Tamerlan Tsarnaev
In the wake of the attack, Russell's lawyer Miriam Weizenbaum said in a statement that Russell had no knowledge of her husband's plans, that resulted in three deaths and 260 injuries, many causing victims to lose limbs or other vital functions.
"As a mother, a sister, a daughter, a wife, Katie deeply mourns the pain and loss to innocent victims, students, law enforcement officers, families and our community," Weizenbaum said.
As RadarOnline.com previously reported, Russell initially lived with Tsarnaev's sisters, later leaving. At one point she was witnesses staying at a New Jersey into a homeless shelter.