Custody Battle Explodes! Bethenny Frankel's Ex Jason Hoppy Calls Emergency Court Session Over Daughter Bryn's Meltdown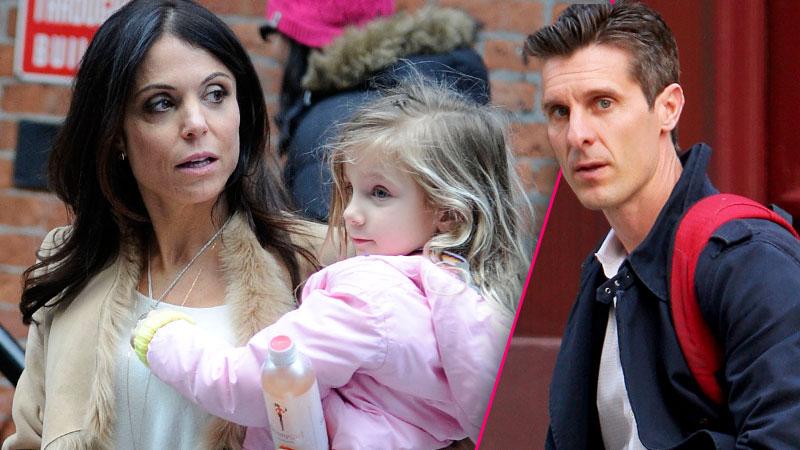 Bethenny Frankel and Jason Hoppy have had one of the nastiest divorces in reality television history, fighting over their apartment, money and their young daughter. In the latest round, RadarOnline.com has exclusively learned that their battle exploded on Wednesday when Hoppy's attorneys called an emergency session with the judge.
"Jason's attorneys requested the emergency conference call this morning after a moving crew showed up at the apartment he shares with Bryn and started removing Bethenny's belongings," a source close to the situation told RadarOnline.com.
Article continues below advertisement
The $5 million apartment has been at the center of their split squabbles, with Hoppy refusing to move out and a judge ordering that neither party could buy or sell the place until all of the divorce details are finalized.
"Jason's attorneys told the judge that Bethenny has bought a new apartment and she was taking her remaining things out of the Tribeca place. The problem was, Bryn was home and the moving crew scared her," the source explained. "She started hysterically crying and Jason was furious so he immediately called his lawyers, who called the judge."
The source told RadarOnline.com that a conference call ensued and the judge was furious with Frankel for "exposing Bryn to these fights her parents still have."
The meltdown came on the heels of lingering tensions from last summer, said the source.
Frankel, who has returned to The Real Housewives of New York City, infuriated Hoppy last summer while she was in the Hamptons, the source claimed.
"Bethenny spent the summer in the Hamptons and had her assistant get Bryn and bring her out to the beach," claimed the source. "This made Jason mad that she didn't do it herself."
According to the insider, the exasperated judge called for a hearing next month, hoping to finalize Frankel and Hoppy's messy divorce once and for all.