Smoking Gun? DNA On Marijuana Joint Links Aaron Hernandez To Murder Scene, Witness Says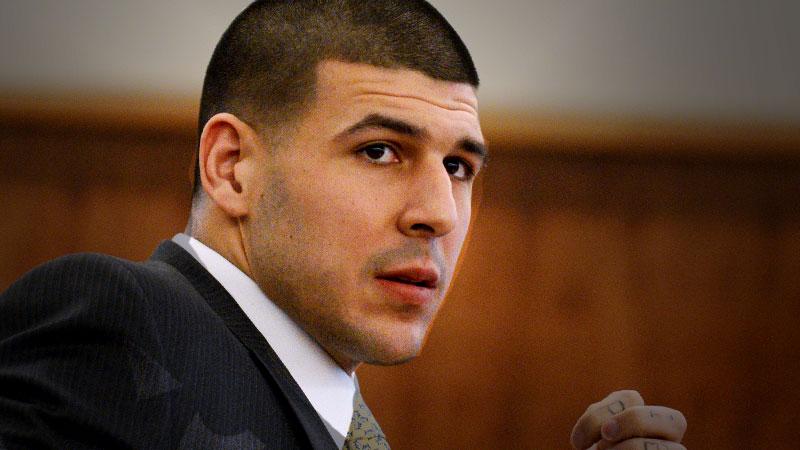 A marijuana joint found near Odin Lloyd's body had DNA from both the dead man and Aaron Hernandez, but used bubble gum found attached to a bullet casing was never tested, according to new testimony in the ex-NFL star's murder trial.
While the presence of both men's DNA on the same joint can be used to link Hernandez to the crime scene, defense lawyers made the point Friday that investigators never collected a DNA sample from Ernest Wallace, the former New England Patriots player's right-hand man and alleged accomplice.
Article continues below advertisement
This could help the defense to place the blame on Wallace, who will be tried separately with a third defendant.
The defense is also questioning why the bubble gum, which was stuck to a shell found in the rental car investigators say Hernandez used to drive Lloyd to his death, was never checked for DNA evidence. Crime lab scientist Diane Fife Biagiotti revealed Friday that police never asked her to test the gum.
However, Biagiotti testified that she found the DNA of Hernandez and Lloyd on the remnants of a marijuana cigarette recovered from the crime scene.
Friday's court session was delayed while the judge met privately with lawyers about a note sent to her by a juror. She did not disclose what the message said.
Hernandez, 25, also faces another murder trial set to start in May for the murders of two men allegedly connected to a spilled drink incident at a Boston nightclub.