Spanish Middle School Teacher Plotted For Valentine's Hook-Up & Drug Binge With Student, 14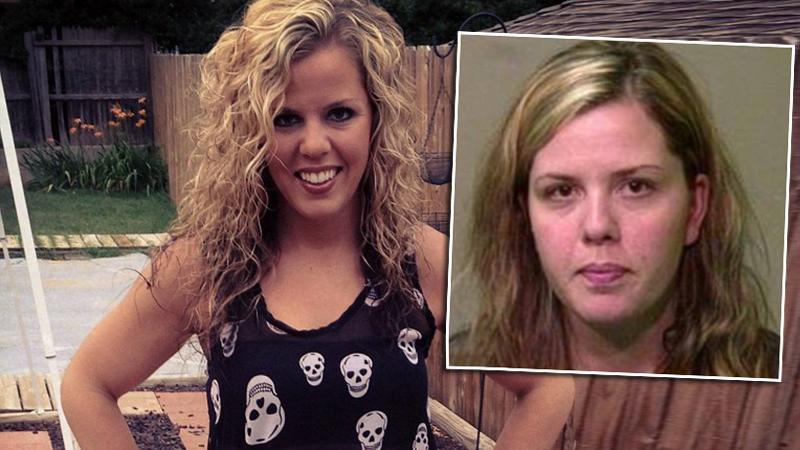 A 28-year-old Oklahoma middle school teacher was arrested after officials said she sent a number of graphic texts to a 14-year-old ex-student.
Whitney Blair Fetters, according to authorities, was arrested in connection with indecent exposure, soliciting sexual conduct or communication with a minor by use of technology, lewd proposals to a child younger than 16 and a violation of the computer crimes act.
Article continues below advertisement
Fetters, who taught Spanish at Hefner Middle School, surrendered to authorities Wednesday, and subsequently released on $10,000 bail. Fetters, authorities said, sought a Valentine's Day-themed hook-up with the boy, complete with sex and drugs, as she was house-sitting for a pal Feb. 13, the day before the holiday.
Officials said that communications between Fetters and the student, who she knew for two years, began taking a sexual tone in December, and the teacher was removed from the classroom when the accusations were initially made by the boy's parents Jan. 31. According to a warrant, the boy tried to eliminate evidence of their exchanges, but the evidence was retrieved before he could.
The student and teacher traded more than 20 sexually-explicit images and snap-chats, authorities said, noting that they confiscated her computer, cell phone and certain undergarments from her home.
"Anytime you are talking about sexual misconduct, that's certainly something we take very seriously," Oklahoma City Police MSgt. Gary Knight told News9. "When you talk about it being perpetrated upon a child, certainly that makes it a more alarming-type situation."