Exclusive
Health Concerns! Former Inmate Claims Teresa Giudice's Prison Is 'Unsanitary & Hazardous'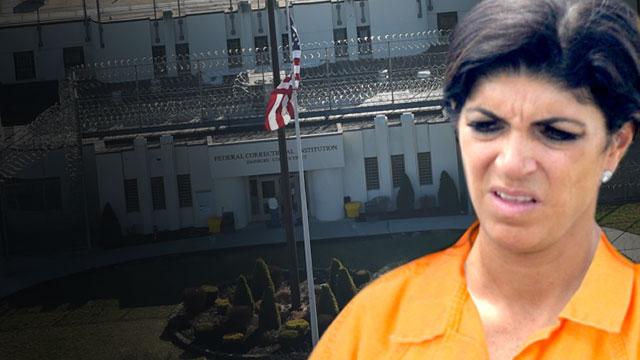 If worms coming out of the walls and raw sewage spewing into the kitchen isn't enough to gross out Teresa Giudice, who is serving a year at the federal prison in Danbury, Connecticut, a former inmate claims that there are also more substantial aesthetic problems that are not only unsanitary, but hazardous to one's health.
"For the inmates that are sleeping in the top bunks in the dorms downstairs at Danbury, they are sleeping with pipes that had ripped coverings," former inmate Beatrice Codianni tells RadarOnline.com exclusively.
Article continues below advertisement
"Most pipe coverings contain fiberglass and when people breathe it in, it can be extremely hazardous."
"I wrote it up to the management that it was fiberglass, that people are breathing it in and that it needed to be fixed," says Codianni, who spent 14 years at the same correctional facility as Giudice on racketeering charges.
"So they sent people to fix it and all they did was tape it up," she tells Radar.
As if that , Codianni adds, "At other times, they had to just shut off the water in the whole entire place because of these broken pipes."
"They gave us water to drink and we had to go the bathroom in Porta Potties. It was disgusting. It really, really was horrible," says Codianni, who is now the Managing Editor for .
Chris Burke of the Federal Bureau of Prisons told Radar, "It is not something that I can comment on because I have no information on it," as it "is regarding a situation that happened a few years ago."
Do you think that Teresa Giudice should speak up if she encounters unsafe conditions at Danbury Federal Prison? Let us know in the comments below.