'It's A Dump!' Teresa Giudice Prison Has 'Worms Coming Out Of The Walls,' Says Former Inmate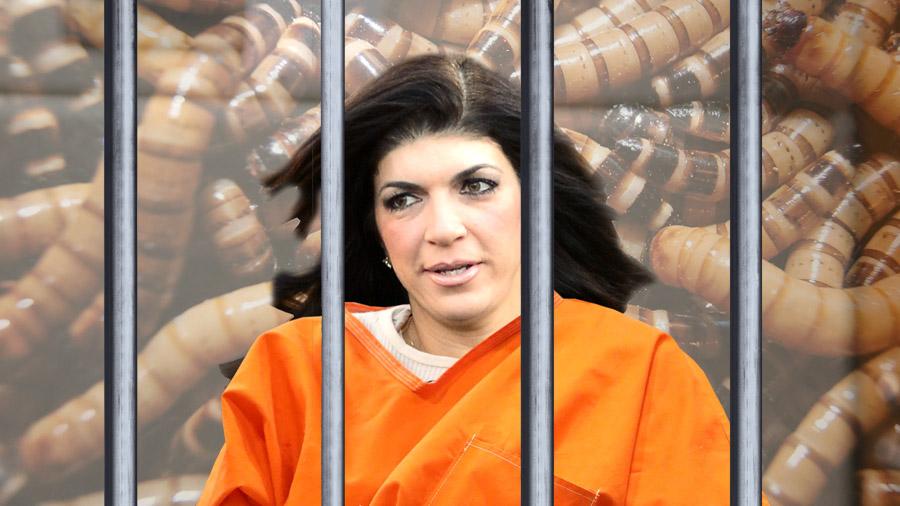 Article continues below advertisement
"The drain flies lay eggs and then they turn into worms," says Codianni, who served 14 years at the same prison as Giudice on racketeering charges.
And that wasn't her only issue with the facility's cleanliness.
"The place is a dump. It is supposed to be clean and they have orderlies who do the sweeping and the dusting, but it is far from clean," she claimed.
Drain worms are not that uncommon in prisons and in homes: The worms, associated with a fly infestation, are the larvae of the drain fly, and breed in areas like sewers, kitchens, bathrooms, or basements.
"Danbury prison was built for the men and then they made the basement into dorms when the women moved in there," Codianni tells RadarOnline.com.
"There are dormitories in the bottom in the basement where there are pipes inches above your head if you sleep on the top bunk. It is just gross," says Codianni, who is now the Managing Editor for Reentry Central, a leading national website for information related to re-entry into society and related criminal justice issues.
"People who go into Danbury, such as Teresa, think they are going into a spa. It definitely is not."
When RadarOnline.com contacted Danbury about Codianni's claims, prison reps had no comment.
How do you think Teresa Giudice will react to seeing worms in the shower? Let us know in the comments below.
Watch: What's in Teresa Giudice's Purse?