Sherri Shepherd's Jilted Ex Demands Child Support & Reveals Her Abandoned Son's 'A Happy, Calm Baby'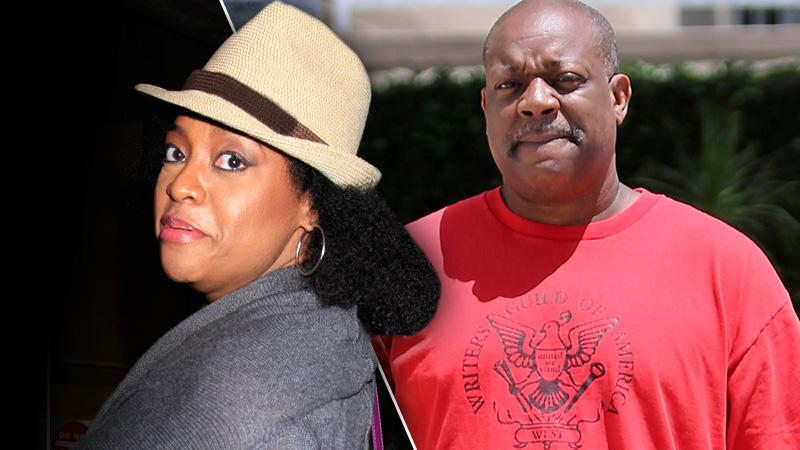 Former The View talk show co-host Sherri Shepherd suddenly has nothing to say — but her jilted soon-to-be ex-husband, Lamar Sally, and Jessica Bartholomew, the surrogate that the TV personality hired to carry their now 6-month-old son, L.J., certainly do. The two have joined forces to blast the star in a candid new chat they had together for Inside Edition.
Bartholomew started off the conversation by asking Sally how life as a single dad was so far. "It is going good," he answered. "He's finally sleeping through the night, so that's the main thing."
Article continues below advertisement
Sally then told the surrogate that he has not heard from Shepherd "at all since this whole process began."
As RadarOnline.com reported, Shepherd hired Bartholomew to carry a donor's egg that was fertilized with Sally's sperm. But when the surrogate was six months along, Shepherd had a change of heart and dropped the bombshell that she would have nothing to do with the baby.
And 47-year-old Shepherd's stayed true to her word. "She's not reached out one time, unfortunately," said Sally.
"That's really sad for L.J. He's never going to know who his mom is. Maybe she'll have a change of heart," noted Bartholomew, a single Pennsylvania mom who carried the warring couple's child for the money and has said that Shepherd pretends her "baby is non-existent."
Now Bartholomew, who has no biological ties to the boy, finds herself in an awkward position since she had to put her name on the birth certificate when Shepherd decided she didn't want the baby anymore.
Article continues below advertisement
Explained television writer Sally, "Sherri wouldn't put L.J., our son, on her insurance policy, so, I needed insurance. So, I had to go to the state for state insurance. They said we have to go after the mother for child support and even though I brought out all documents saying Jessica's not the mother, Sherri's the mother, they can only go by what is on the birth certificate, and unfortunately, that's Jessica's name."
"Jessica has kids, Jessica is a single mom and to put her through this…" he continued.
As for Bartholomew, she told Sally: "I don't want this to happen again to any other woman because what happened gives surrogacy a bad name, and it's not a bad thing. We give families the gift of life. I can't wait for it to all be over."
Sherri Shepherd did not respond to Inside Edtion's request for a comment on the matter.