Exclusive
Moving In? Scott Disick Drops $250,000 On Posh Upgrades For His New Beverly Hills Bachelor Pad — What Does Kourtney Kardashian Think?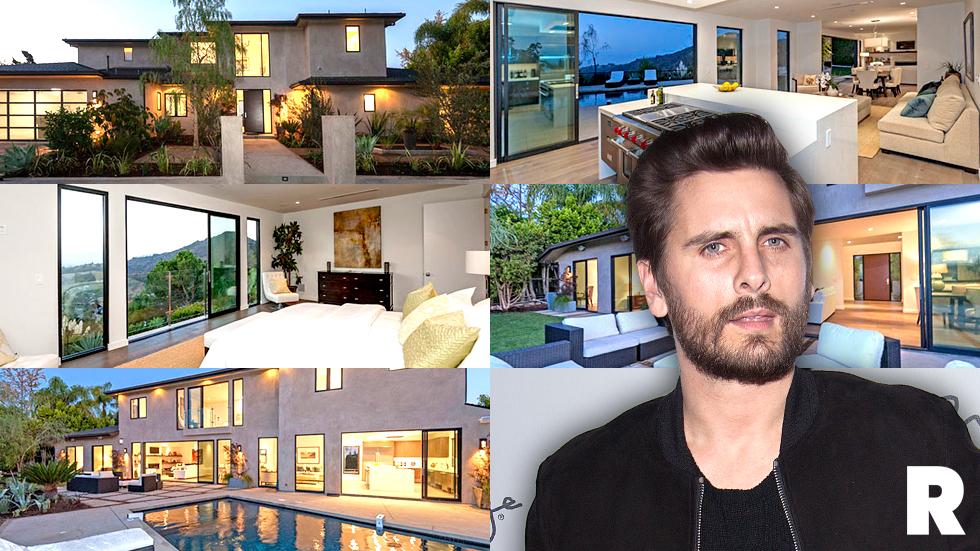 The Kardashians continue to worry that Scott Disick's hard-partying and high-roller ways are tarnishing the family's image – and potentially their bank accounts. But Kourtney Kardashian's baby daddy hasn't slowed down his spending! Bad boy Disick spent nearly $3.7 million on a Beverly Hills mansion in December -- and RadarOnline.com has learned he already dropped more than $250,000 on refurbishing the digs.
Article continues below advertisement
Already outfitted with five bedrooms, a pool, and 4,000 square feet of space, Lord Disick's bachelor pad – which he bought amid marriage troubles after the birth of third child, Reign– is undergoing upgrades fit for a king.
According to permits obtained by Radar, the 31-year-old father of three is overseeing the expensive overhaul by remodeling the kitchen and one bathroom and changing out all doors and windows. The second story will also get a huge 62-foot by 33-foot addition – all to the tune of $230,000.
For an extra $5,000, the designer-obsessed reality star is gutting the kitchen fireplace and adding windows. The pool will also get a $20,000 makeover with a brand new spa.
Disick reportedly wants to sell the property after the renovation, as part of a new career in real estate flipping.
But in general, the TV couple seem to be on a home improvement kick lately: Baby mama Kardashian recently shelled out more than $100,000 in cash on backyard upgrades to their new Hidden Hills estate, including a family-friendly outdoor kitchen and fire pit.