Always McDreamy? Patrick Dempsey's Ex-Wife Shares Explosive Claims About His Rocky Road To Fame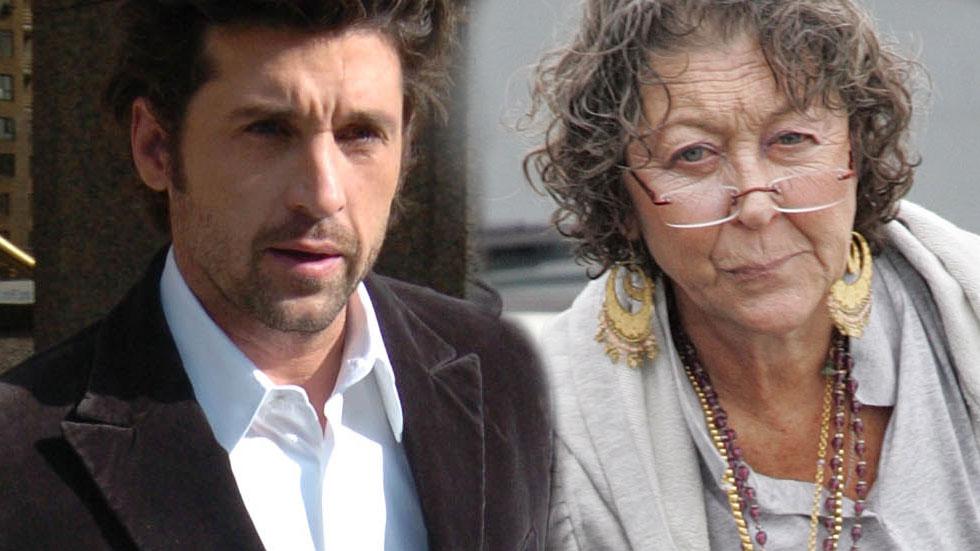 Patrick Dempsey's current divorce battle with his wife Jill Fink is a walk in the park so far compared to what he went through after his first marriage disintegrated.
RadarOnline.com has learned that the Grey's Anatomy star suffered through a nasty four-year divorce battle with Rochelle "Rocky" Parker after she filed for divorce in 1992, citing "irreconcilable differences."
The actor was just 17 when he met Parker, a widow 26 years his senior with three children. Despite the age gap, they married in 1987. He was 21; she was 47.
Article continues below advertisement
In divorce papers filed in Los Angeles Superior Court on Sept. 23, 1994, and obtained by The National ENQUIRER, Parker, now 74, insisted that she had selflessly given up her acting career to become Dempsey's manager and acting coach. "I loved Respondent Dempsey and I still do," Parker wrote. "I was, therefore, willing to put my professional life on hold to help him."
But during the divorce, Parker went for the jugular, seeking a fat financial settlement based on her alleged contributions to Dempsey's career. "At Respondent's insistence, I gave up my acting career so we could work exclusively on his career," Parker claimed in divorce papers. "His plan was that once he got established or known, he would then turn around and help me get a career again through his then-connections."
Parker alleged that she is responsible for helping her ex shed his "brat pack" image and that from 1984 to 1990, "I received not one penny for my services. I helped make him the star he has become. His earnings rose to the level of almost $1,000,000 during our time married and living together."
She then claimed that she watched Dempsey "squander money on designer clothes and a Porsche automobile for himself," but "understood that retirement was a concept too far in the future for Respondent, who is 26 years my junior."
Article continues below advertisement
Parker was eventually awarded substantial support from Dempsey for many years through a pension trust. In addition, the court awarded her the couple's home, a car and a 38-foot motor home.
As RadarOnline.com reported, Dempsey, 49, is again battling it out in court with his makeup artist wife, Fink, 40, who is seeking spousal support from the actor.
They have a daughter, Tallulah, 12, and 7-year-old twin boys, Patrick and Darby.
Despite the drawn out battle between Dempsey and his first wife, Parker, she admitted to The ENQUIRER that their relationship all those years ago wasn't a total waste of time. "Patrick has said our marriage was a 'Freudian nightmare.' But I disagree," she said. "It wasn't such a bad idea. A bad idea isn't something that you continue for 10 years."
Parker died in 2014 and Dempsey's reps continue to deny her claims.