Exclusive
Pay Me! Patrick Dempsey's Wife Asks For Spousal Support In Split — $40M Net Worth & No Pre-Nup!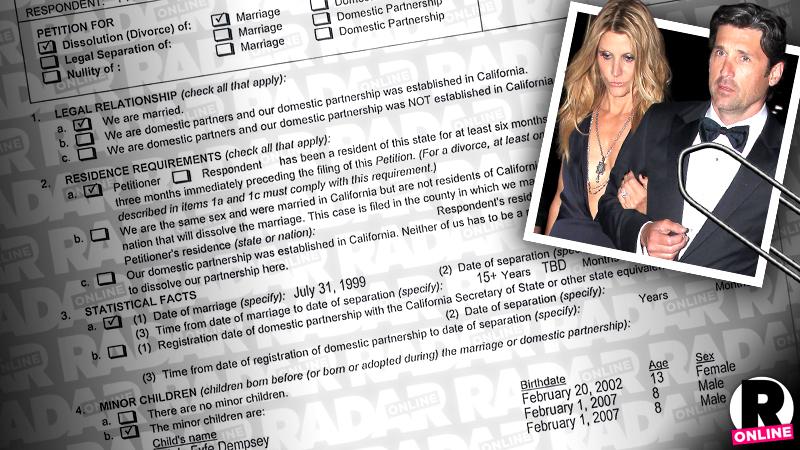 Article continues below advertisement
Fink, 49, also requested to keep her jewelry, as well as her earnings from and after the date of their separation, which is to be determined. She stated that "additional separate property assets" will be determined in the proceedings.
Custody of their three kids, Talula Fyfe, 12, and twins Sullivan Patrick and Darby Galen, 7, must also be hashed out.
What's more, she wants Dempsey, 49, to pay her attorneys fees.
The couple reportedly has no prenup.