Exclusive
Crying Wolf? Bobbi Kristina Brown's Boyfriend Nick Gordon Made Outrageous Call To 911 Before Her Near-Drowning — Listen To The Audio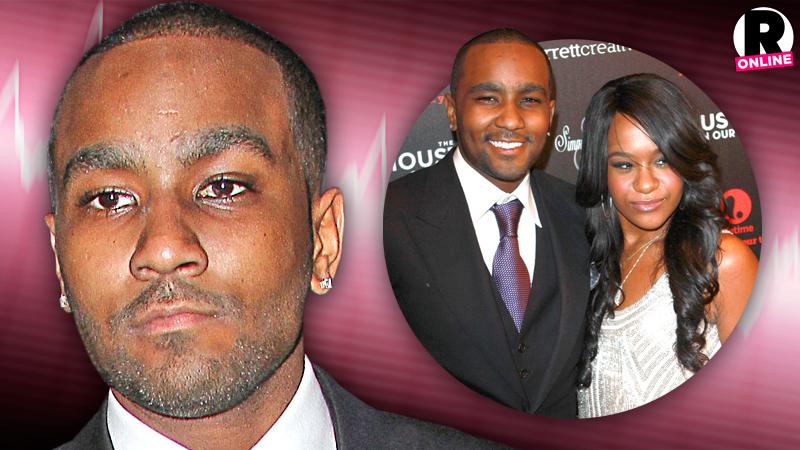 Bobbi Kristina Brown and Nick Gordon had the cops called on them many times throughout their volatile relationship. But once, before the tragic morning when Brown was found near-dead, Gordon dialed 911 for a seriously shocking reason – and RadarOnline.com has the exclusive audio of the outrageous emergency!
Gordon may have just landed himself on the list of one of the most outrageous 911 calls of all time with the incident, which was recorded for posterity.
Article continues below advertisement
After months of racking up noise complaints from neighbors and frequent visits by police who have said "they're always high", Gordon made his own call to cops from the couple's Alpharetta, Georgia, home — about his vehicle registration tags.
"Um, uh, I .. um… I went to… I bought… I bought my vehicle, a BMW and uh, from Carmax, and I've been waiting for my tag," he said. "I went to the dealer, I mean, to the tag office the other day and they told me that the tag was sent on May 1, and if I haven't received it yet, I need to file a police report to get the proper tag and registration on my car."
Evidently, it may have been a light day in Alpharetta, Georgia because the dispatcher sent over a cop to take his report anyway.
This is the same BMW the 25-year-old – who lists himself as an "entertainer" on a 2014 police report obtained by RadarOnline.com -- flipped over and totaled when he was arrested for DUI and driving with a suspended license. And after posting online pics of the wreckage insisted he "got to get another one ASAP."
Listen to the wild 911 call: