Exclusive
'He's Not A Bad Person!' Nick Gordon's Aunt Insists Bobbi Kristina Brown's Husband Is Not To Blame For Her Hospitalization — 'She Does Whatever She Feels'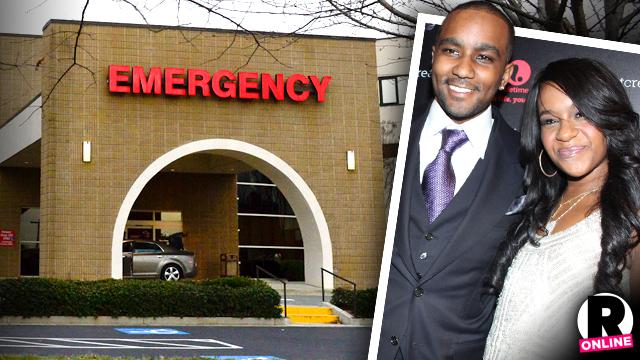 After Bobbi Kristina Brown was found unresponsive in the bathtub of her Atlanta-area townhouse over the weekend, questions have swirled about her husband, Nick Gordon's role in the incident. Amid new reports that he's been banned from her hospital room, his aunt spoke out exclusively to defend the 25-year-old, and insist that Brown's fate is the result of her own choices.
"We have spoken to Nicholas," his aunt, Lisa Gordon, confirmed to Radar.
Article continues below advertisement
"There is always going to be a finger pointed at someone when it is this serious," she said. "But we are here to support him."
Since Gordon and pseudo-sister Brown's unconventional relationship turned into romance and eventually marriage, Brown's family has been wary of his intentions and influence on Bobby Brown's daughter. At one point, Gordon even bragged about smoking marijuana with his "mom" Whitney on social media, writing: "We smoked with mom on the daily," adding, "If Whitney Houston my mom had a twitter she would retweet favorite add to my shit then f**k you up." The animosity eventually got so bad that Brown's aunt Marion P. Houston took out a temporary restraining order against Nick last year.
Despite the long history of bad blood between the Houston family and Gordon, his aunt says he's not to blame for the tragic events that led to Bobbi Kristina's medically-induced coma.
"He and a friend found her, so she's a grown woman and she does whatever she feels she wants to do, whether or not her husband is around her or not," she said. "He's not a bad person. He is a good person."
Reports have indicated Gordon moved out of their home in Roswell, Georgia after an argument, but his aunt insisted there was no fight.
"It's sad what happened," she added. "Other than that, we are here to support Nicholas and here to support him through his pain."
The discovery of Brown's nearly lifeless body came just 11 days before the anniversary of her superstar mother's passing in a bathtub at The Beverly Hilton on Feb. 11, 2012.
Now, as she clings to life on a ventilator, her famous father and family have set up a vigil at her bedside.