Chop, Chop LiLo! Lindsay Lohan STILL Hasn't Turned Community Service Records Over To Court, Less Than A Week Before Hearing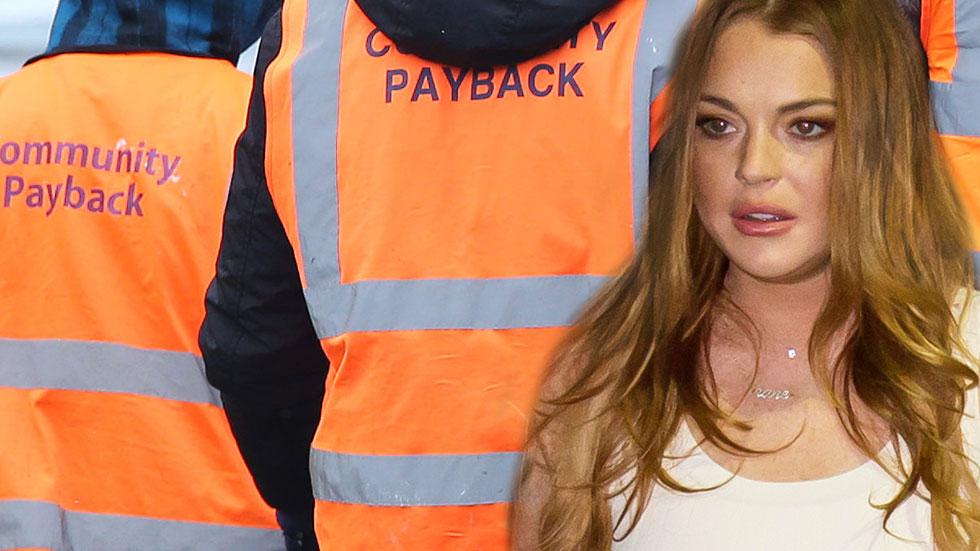 Prosecutors awaiting Lindsay Lohan's community service records in her reckless driving conviction are still empty-handed, less than a week before her next court date.
Insiders tell RadarOnline.com they still haven't received requested documentation from London officials after questions arose regarding the troubled starlet's community service hours, leading the Mean Girls star to tell close friends she thinks Los Angeles City Attorney Terry White is out to get her.
Article continues below advertisement
"These were very, very basic inquiries, such as how was Lindsay monitored, who supervised her work -- it does seem odd that none of that information has been sent, especially since there is a court date scheduled for February 18," sources told Radar.
Judge Richard Stone scheduled the hearing after White voiced concerns about Lindsay's community service , and ordered an investigation into the work.
Questions arose after "records indicated Lindsay had worked ten eight-hour days in a row to get it completed before the deadline," a source previously told us. Quizzically, claims the source, "Lindsay was also given 18 hours of credit for doing meet-and-greets with fans after her performances in Speed-the-Plow on the West End in London."
While Lindsay feels persecuted by prosecutors, she's "confident her long time trusted attorney, Shawn Holley, will keep her out of any trouble," a friend of the actress told Radar.
Still, if Holley cannot keep LiLo out of trouble for the umpteenth time, the consequences could be crushing, as the judge has already "expressed concerns about the community service," and "could send her to jail for thirty days or more ... if there seems to be anything not up to par," the source added.
Lohan won't be required to be attend the February 18 hearing.