Lea Michele Takes Cory Monteith's Jersey On Final Day Of 'Glee' -- Her Heartbreaking Farewell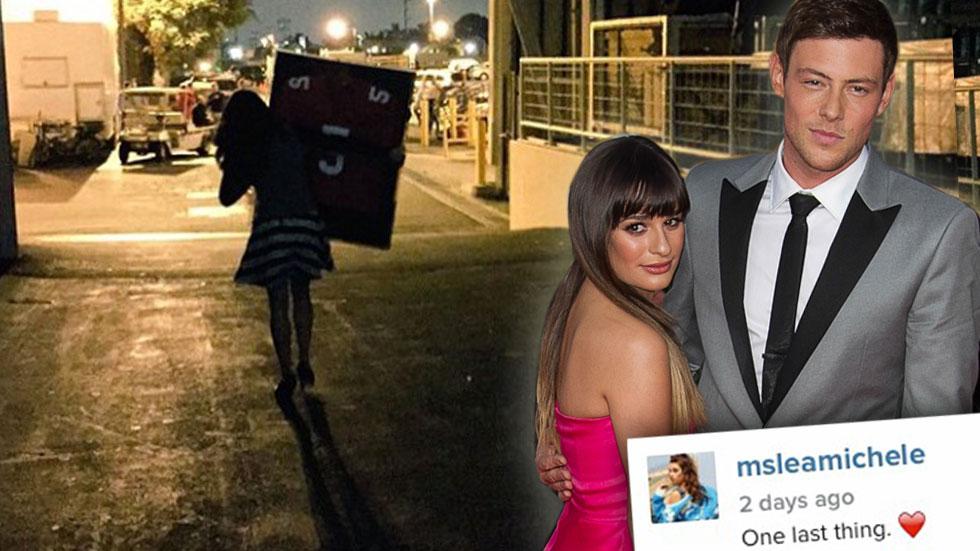 Bittersweet goodbye: Lea Michele wrapped filming her hit series Glee over the weekend, and made sure to take home something special that had belonged to ex and costar, Cory Monteith, before he tragically died.
Michele lost the love of her life when he accidentally overdosed in July, 2013. His death stunned fans of the show and Michele who had stayed by his side during his attempts at rehab.
As cast members took various souvenirs from the Glee set, Michele took what was most important: Finn's (played by Monteith) jersey.
Article continues below advertisement
She soon shared a photo on Instagram, captioning: "One last thing. ❤"
https://instagram.com/p/zZfOaUiDzS/?modal=true
Though Michele has moved on with her romantic life – have you seen her hot new boyfriend? – there's no doubt that Monteith played and will continue to play a large role in the actress' life.
For now, Michele is finishing up this monumental chapter of her career. The Glee cast wrapped the series after six seasons, 121 episodes, and a lot of joyful memories.