Exclusive
Little Girl Lost? Kylie Jenner Living Part-Time At Older Boyfriend Tyga's Mansion Amid Family Drama — 'No Curfew,' No Rules!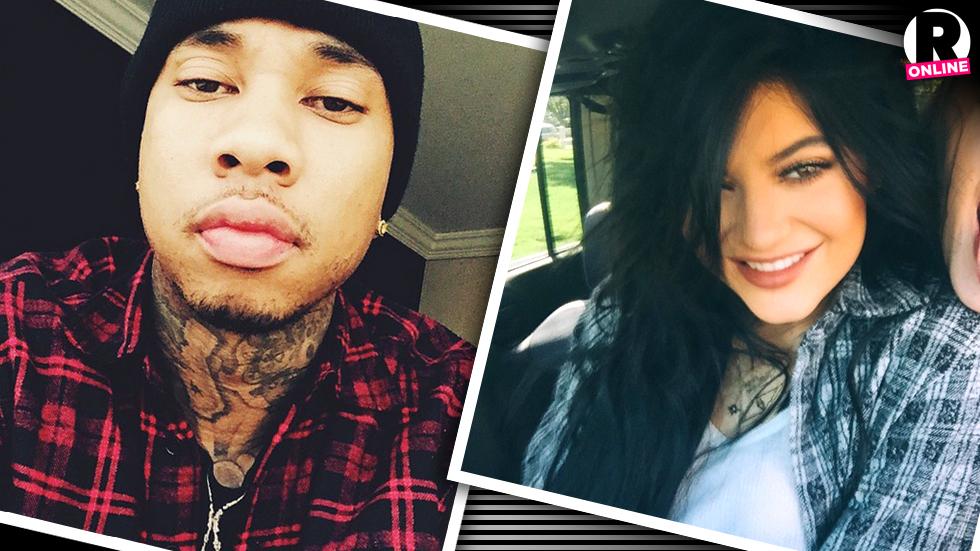 The Kardashian family is in crisis as they deal with Bruce Jenner's sex change, fatal car wreck, and a host of other family issues. But amid all the drama, RadarOnline.com has learned, one family member is using the chaos to fly under the RadarOnline.com with questionable behavior: According to an insider, Bruce and Kris' youngest daughter, Kylie has been spending long stretches of days and nights at much-older boyfriend Tyga's Calabasas mansion — and her parents are fine with it!
Article continues below advertisement
Kylie, 17, has been dating Tyga, 25, for months. Despite criticism from her sisters,"She spends days and nights at a time at Tyga's mansion, and even has keys and alarm codes," an insider revealed.
Tyga's mansion features seven bedrooms, eight bathrooms, a movie theater, a massive pool, and a gym.
"The staff treats Kylie as someone who lives at the house," the source said. "With no curfew, it's not uncommon for Kylie to not see either of her parents for several days at a time!"
And according to the source, her mom — crumbling under the stress of Bruce's transition — is totally cool with it.
"Kris trusts Tyga with Kylie and thinks he is a good influence on her," the insider said. "Bruce is less than thrilled with the arrangement, however, but he knows there is no point in fighting about it because Kylie will just do what she wants."
Meanwhile, Kylie's half sister, Kim Kardashian, disapproves of the relationship because Tyga is the baby daddy of her best friend, Blac Chyna, who has a son, King Cairo Stevenson, 2, with him.
"Kylie doesn't want Kim's advice and told her that she is the last person to ever give advice on relationships," the source previously said.
"Kylie does what she wants, it has always been that way," the source insisted."When she turns 18 in a few months, Kylie will definitely be getting her own place to live."