Kylie Jenner Scores Two Magazine Covers, Says "There's A Whole Other Side Of Me That People Don't See"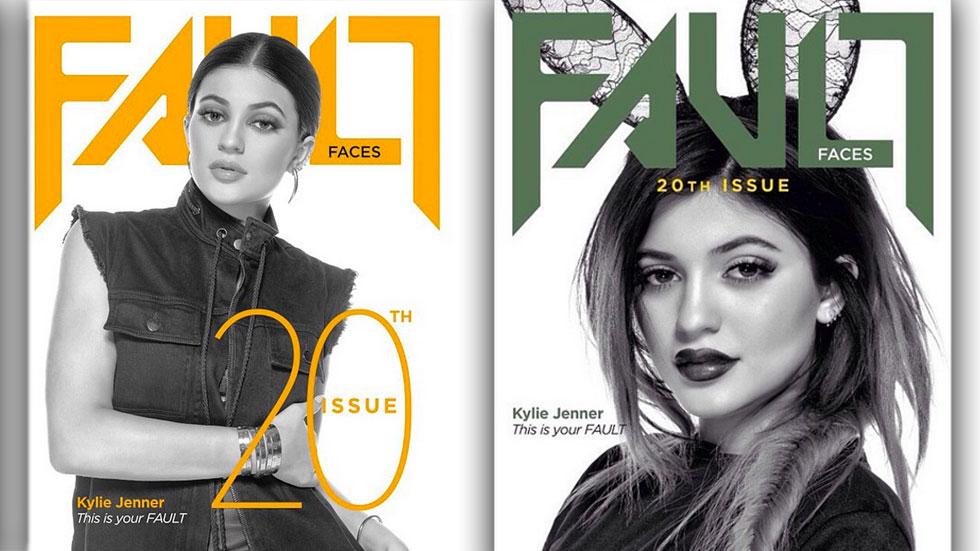 It's not Vogue, but Kylie Jenner does grace two covers for the latest issue of Fault magazine.
The 17-year-old Keeping Up With The Kardashians star shared the good news on Instagram on Friday saying she was "super excited" to appear on the magazine's 20th anniversary covers. She also shared part of her interview in which she discusses growing up in the spotlight.
"Having a reality TV show, everyone feels like they know you, but that's only 10% of my life. There's a whole other side of me that people don't see," Jenner tells the magazine.
Article continues below advertisement
The youngest daughter of Bruce and Kris Jenner describes herself as spiritual and an easy target to talk about. She says she has closed herself off because of the media scrutiny. "I love to connect with people, but it became just a bigger door for people to judge me."
Kylie, whose relationship with rapper Tyga, 25, has been under fire, also revealed, "I don't think I need a significant other to be happy because I always like to find that for myself, but I think it makes me a lot happier when I'm sharing my life with somebody."