Exclusive
Cougar De-Clawed: Kris Jenner & Boy Toy Corey Gamble Relationship 'Cooling Off' Amid Family Drama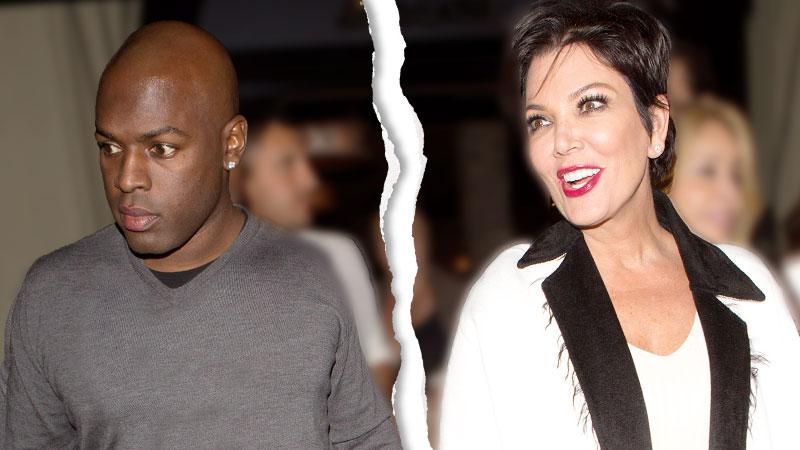 Time for Kris Jenner to date someone her own age? RadarOnline.com has learned that the momager's relationship with boytoy Corey Gamble is fizzling out as quickly as it started, according to a source close to the Kardashian family.
"Kris and Corey have definitely been cooling off recently," a Keeping up with the Kardashians insider tells Radar exclusively.
After Jenner, 59, and Gamble, 33, went skiing together in Aspen at the end of last year, the cougar and her cub were practically in hiding until last week, when they were spotted out in New York City eating at a Japanese restaurant with Kim Kardashian's BFF Jonathan Cheban, Faye Resnick and Jason Binn.
Article continues below advertisement
However, the surprisingly subdued couple did not flaunt PDA as usual. In fact, according to a source, Cheban sat in between the two of them at the table!
The source explains, "Kris is just really going through so much right now with all of this and she does not want to put all of her baggage onto Corey because she actually cares about him."
As Radar previously reported, "Kris is absolutely in meltdown crisis mode" over her ex-husband Bruce's decision to become a woman and she is reportedly dropping her last name to be known simply as "Kris."
Meanwhile, she's refocused on being a good mom.
"This whole thing with Bruce has just made her try harder to be a bigger part of all of her children's lives than she has been," the family insider says, referring to the matriarch's six children – Kim, 34, Kourtney, 35, Khloe, 30, Rob, 27, Kendall, 19 and Kylie, 17. "She knows that she made some mistakes, but her first job before anything is to be a mom."
"For once, her heart is with her children instead of on her fame, money and career."
Who should Kris Jenner date now? Let us know in the comments!