Exclusive
What About Me? Kris Jenner In 'Meltdown Mode' Over Bruce Trans-TV Special — Concerned Over Financial Fall-Out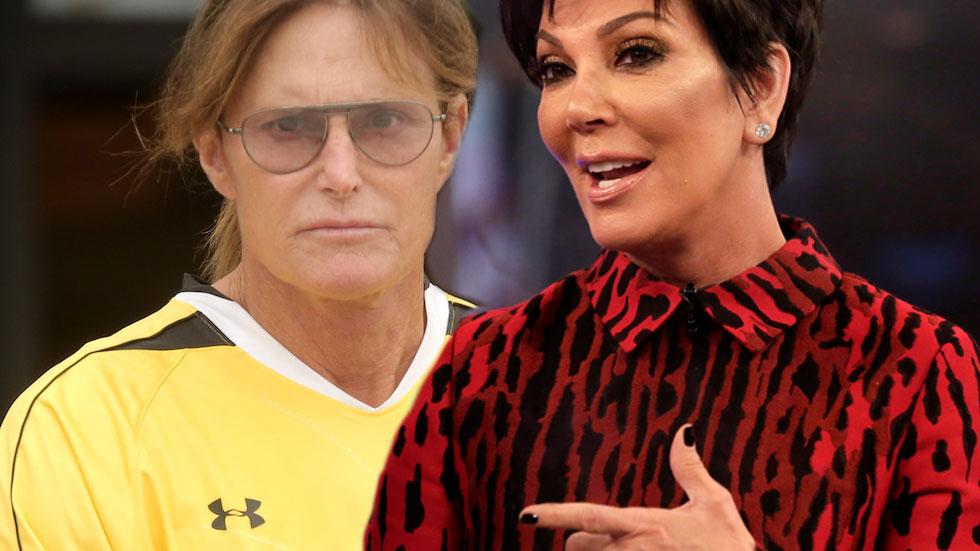 Kris Jenner is in meltdown mode over the news that her ex-husband Bruce's journey to becoming a woman is being made into a docu-series. But RadarOnline.com has learned she's not worried about her ex's ability to navigate this difficult time. She's worried it's all going to have a negative effect on her bottom line!
"Kris is absolutely in meltdown crisis mode over Bruce's decision to go public with his decision to transition to becoming a woman," an insider told RadarOnline.com. "She's been in denial about it for years. But now Kris thinks it's extremely selfish for Bruce to be doing this at this time."
Article continues below advertisement
"Their oldest daughter, Kendall, 19, is at the height of a modeling career, and Kris doesn't want anything to jeopardize that," or her cut of her payments, said the source. "Kris is concerned about the fall-out."
"As always, the only thing Kris cares about is herself," the insider said. "But Bruce could not care less what Kris is feeling​, and that is driving her even more out of her mind."
As RadarOnline.com reported, E! and GLAAD are working together in preparation for the highly-anticipated reality series documenting the former Olympian's transformation.
The network and the gay rights organization have begun collaboration to ensure that the delicate topic manner is handled in an appropriate manner, Variety reported Wednesday.
"It's in the very beginning stages, but it's a go," a source told the publication about the show, which will chronicle the Olympian's transgender transition. No title or deadlines have been established yet.
Meanwhile, Bruce's sons Brandon and Brody "have absolutely no use for Kris at this point," the source revealed. "This is about their father, and for Kris to be complaining or concerned about the fallout is just disgusting. Everyone should be rallying around Bruce and respect his wishes."