Kirk Douglas Defies Family, Plans To Visit Jailed Grandson Cameron Before Time Runs Out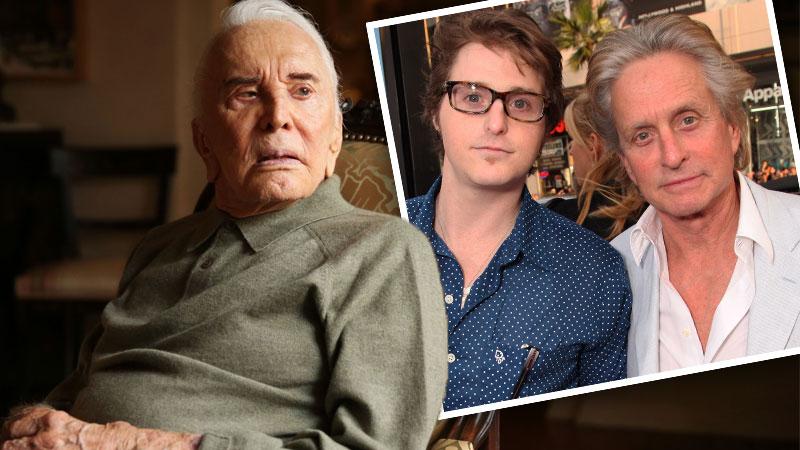 Kirk Douglas plans to go against his family's wishes and travel across the country to the federal prison where his grandson is serving a drug sentence for dealing in crystal meth.
Kirk, 98, hopes to fly from Los Angeles to Maryland to visit Cameron Douglas — the son of actor Michael Douglas — in the Cumberland Federal Correctional Institution in the middle of March, a family friend told The National ENQUIRER.
Article continues below advertisement
Cameron, 36, has been behind bars since a drug trafficking conviction in 2010. According to federal prison records, he is not set for release until March 18, 2017, when his grandfather will be 100 years old.
"Kirk's heart has ached for his grandson every day he's been behind bars," the family friend explained.
Michael has been begging his father not to embark on such a grueling long-distance journey, the friend added, since "Even Kirk's own doctors are advising against making such a trip."
However, said the pal, "Kirk just isn't going to take the chance—he might already be gone by the time Cameron is released."
As RadarOnline.com reported, Cameron already could have been a free man, but he had four-and-a-half years tacked on to his prison time when he pleaded guilty to possessing drugs behind bars in 2011.
For more on his plans, pick up the latest issue of The ENQUIRER!