Kerry Washington's Lighter Skin On 'InStyle' Cover Anger Fans – 'Why Is She White In This Picture?'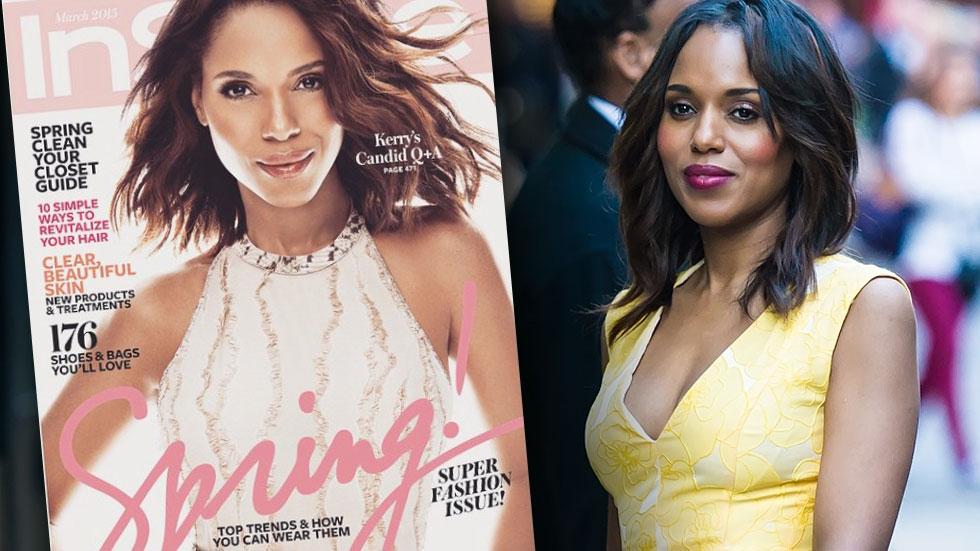 It's Kerry Washington's latest "scandal" of 2015! No, we're not talking about her hit TV series. The actress shared her new InStyle cover on Instagram Wednesday, which showed her with a significantly lighter skin tone.
While Washington captioned the photo "THRILLED," fans seem to strongly disagree with her sentiments.
"They white washed her face and then annihilated her beautiful full lips," someone commented.
Article continues below advertisement
Another Instagram user asked, "Why is she white in this picture?"
http://instagram.com/p/ysr7lngBtR/?modal=true
Since posting the photo, both Washington and InStyle have received some nasty feedback from fans and followers, telling them to be "ashamed" of themselves because "#blackimagesmatter."
Due to the backlash, InStyle eventually issued a public statement:
"While we did not digitally lighten Kerry's skin tone, our cover lighting has likely contributed to this concern," the magazine explained. "We understand that this has resulted in disappointment and hurt. We are listening, and the feedback has been valuable. We are committed to ensuring that this experience has a positive influence on the ways in which we present all women going forward."
Washington soon chimed in, tweeting: "Beautiful statement. Thank u 4 opening this convo. Its an important 1 that needs to be had."
Looks like "Scandal Thursday" has taken on a whole new meaning for Ms. Washington.
Do you think Kerry's InStyle cover was offensive? Sound off in the comments below!