Topless Kendall Jenner Joins Kim's Nude Photoshoot For Love Magazine – See The Leaked Photo!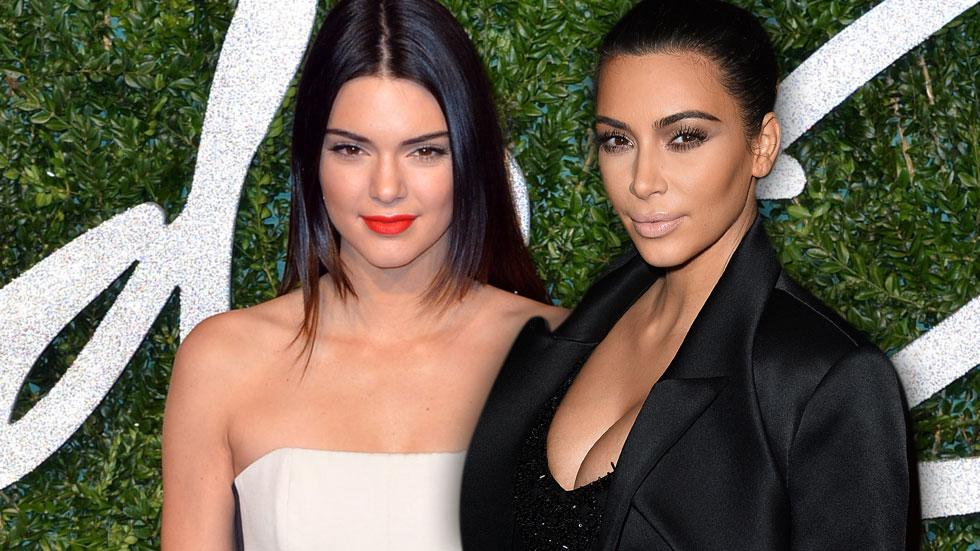 Will the nudity ever stop with these girls?
Another leak online reveals that Kendall Jenner joined sister Kim in the latest edition of Love magazine, posing in a bizarrely enhanced topless photo.
To be fair, Kendall has previously strutted her stuff down the catwalk with her breasts on display. So, it's not entirely surprising that young model decided to make another risqué appearance alongside Kim.
The leaked picture features Kendall standing proudly in just a pair of black Balenciaga shorts.
Article continues below advertisement
In true "high fashion" form, the 19-year-old also dons a white ceramic mask over her face, fishnet stockings, and staggeringly high stilettos.
But while the face clearly belongs to Kendall, parts of her body have undoubtedly been manipulated digitally.
Kendall's breasts are enhanced to astronomical proportions, reminding us more of big sister Kim than anything else.
Of course, Kim's photos from the mag spread have leaked as well.
The image has been leaked from Love's upcoming Spring/Summer issue, which will hit newsstands on February 9.​ Kendall stars on the cover, along with pal Cara Delevigne.
Will they break the Internet? Guess we'll find out!