Sister Diss? Kendall's Enhanced Curves In Love Magazine Could Be A Jab At Kim – Fans 'Didn't Recognize Her'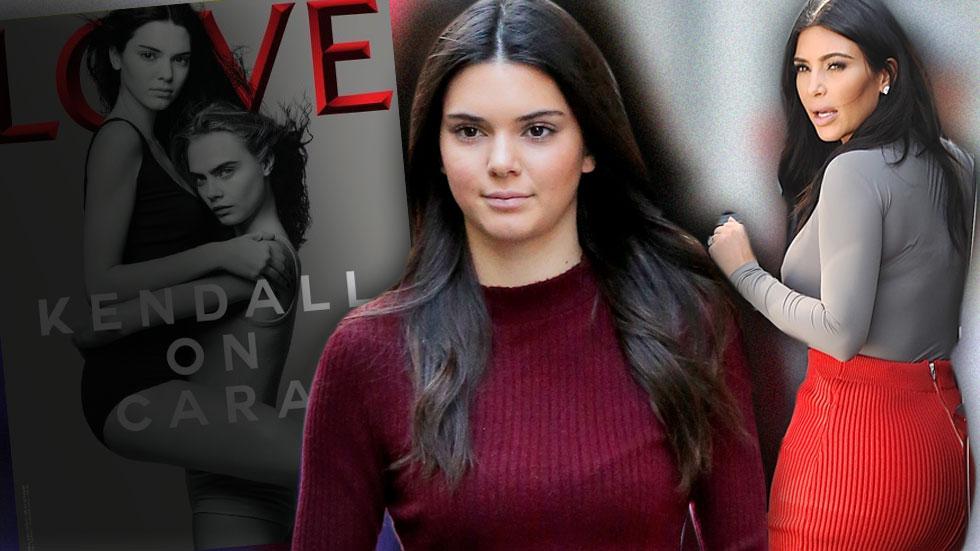 Article continues below advertisement
The leaked picture features Kendall crouching over a naked male model with one hand strategically placed over her enlarged backside (oh, the power of Photoshop).
But instead of high praise, the photo has received mixed reviews. Fans seemed utterly confused by the picture, taking to Twitter to express their bewilderment:
Though Kim stars in the magazine spread as well, it seems oddly suspicious that Love's creative team chose to turn their slimmer models into voluptuous bombshells (like Kim). It could be interpreted as mockery, or in the very least, serve as commentary on our culture's obsession with lady "lumps."
The image has been leaked from Love's upcoming Spring/Summer issue, which will hit newsstands on February 9. Kendall stars on the cover, along with pal Cara Delevingne.
What do you make of Kendall's enhancements for this shoot? Let us know in the comments below!