Exclusive
He Ought To Be Ashamed! Judge Judy's Son Adam Levy Under Fire For Prosecutorial Misconduct Accusations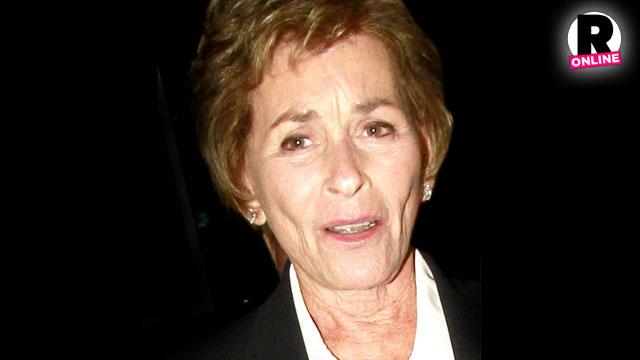 Judge Judy Sheindlin's district attorney son Adam Levy is again raising legal eyebrows — and this time he's being accused of prosecutorial "misconduct," RadarOnline.com has learned.
Levy, the embattled Putnam County DA, oversaw a legally questionable indictment of a defense attorney who was representing one of prosecutor's political enemies in a criminal case.
The same attorney, George Galgano, 41, also filed a $130 million federal lawsuit on behalf of his client, accusing Levy of corruption for the alleged frame up, according to documents obtained by Radar.
Article continues below advertisement
But in December Levy's office got a legal spanking by a well-respected judge who tossed out the indictment against Galgano — leading critics to charge Judge Judy's son was abusing his power.
The charges are fueled by Judge David Zuckerman's 89-page decision, in which he calls the indictment "troubling" and cites a series of suspicious and sophomoric violations of rules of evidence.
Bennet Gershman, a renowned legal expert and law professor at Pace University School of Law reviewed the decision and said he's never seen anything like it before.
"The judge in strong language said the indictment was seriously defective, undermined the integrity of the grand jury and was seriously prejudicial to the rights of the defendant Mr. Galgano," Gershman told Radar.
The professor said short of misconduct, Levy could face criminal charges if it could be proven he maliciously manipulated the grand jury process to go after Galgano.
Article continues below advertisement
"It's either incompetence and unprofessionalism or he is going out of his way to get this lawyer, to deliberately destroy this lawyer by charging him with these crimes," Gershman said.
The imbroglio unbelievably stems from Levy's outspoken and financial defense of his live-in trainer pal Alexandru Hossu, 35, who was arrested and charged in March 2013 of raping a 13-year-old girl three years earlier. A jury acquitted Hossu, but the arrest sparked a vicious feud between Levy and the Putnam County Sheriff' Donald Smith, whose department initiated the investigation.
Levy allegedly retaliated in August 2013 by arresting restaurant owner and Sheriff Smith supporter Lami Zaimi, 44, on charges of raping an 18-year old waitress, according the federal lawsuit. Zaimi said the sex was consensual.
Zaimi was accused of sexually assaulting a second worker, 40, shortly before the February 2014 rape trial began. The trial for the first rape case ended in a mistrial in March, thanks to Zaimi's defense attorney Galgano, who has now accused Levy of framing his client.
Article continues below advertisement
Shortly before a Westchester County jury found Hossu is not guilty in the case in April, Sheriff Smith and Levy filed dueling defamation lawsuits against each other.
Meanwhile, Levy filed witness-tampering charges against two of Galgano's office workers, accusing them of trying to intimidate and bribe Zaimi's second sexual assault victim.
The arrest led to the August search of Galgano's home and office. Galgano then filed a $130 million federal lawsuit on Zaimi's behalf accusing Levy of "gross prosecutorial misconduct" and false arrest, according to the August 8 lawsuit.
Galgano was indicted two weeks later on charges of bribery and witness tampering for communicating with the second rape victim in an attempt to find out if Levy told her to lie in the Zaimi case. The indictment was dismissed.
In his Jan. 28th decision, Judge Zuckerman says prosecutors neglected to provide the grand jury with exculpatory evidence, allowed police witnesses to give their opinions and incredibly allowed jurors to read inaccurate transcripts of crucial wiretap conversations.
"There has been an ongoing feud between his office and Mr. Galgano and that is something that you can't put aside and it does raise the question of whether the prosecutor, the District Attorney, was out to get George Galgano," Gershman noted. "That would be the worst thing that a prosecutor could do —use his power to destroy somebody."