It's Over! Hilary Duff Finally Files For Divorce One Year After Announcing Split -- Amid Reports Of Hubby Partying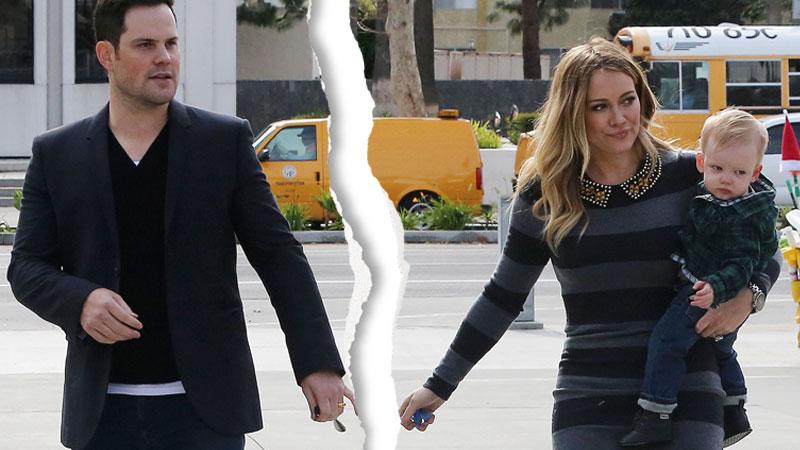 It's over! Hilary Duff finally filed for divorce from her husband Mike Comrie after he was reportedly spotted out partying and drunkenly propositioning women.
The 27-year-old reportedly filed the papers in Los Angeles and listed "irreconcilable differences" as the cause for the split. Duff and Comrie have a 3-year-old son, Luca, together and she asked for primary physical custody in the court documents.
Article continues below advertisement
Duff asked that her earnings and finances not be given to Comrie, a professional hockey player, and the pair reportedly have a prenup.
The 'Lizzie McGuire' star lists their separation date as January 2013 — one year before she announced they had split. But they had been photographed together frequently since then, seemingly putting their breakup on hold.
In recent weeks though, a reconciliation seemed increasingly unlikely.
The Daily Mail reported that Comrie was out at Beverly Hills hotspot Mastro's on January 30, where he was drinking $33 tequila shots and not wearing his wedding ring while allegedly propositioning multiple women.
"I watched him as he blatantly and repeatedly hit on his waitress. I'm sure she was extremely embarrassed because other customers and staff saw this. She handled it well, remaining kind and professional," an eyewitness claimed.
Article continues below advertisement
Comrie's night of alleged debauchery ended with him harassing a couple at the bar, the report claimed. "Mike would not go to his table. Instead, he reaches into his wallet and pulls out hundreds of dollars," the source told the Mail Online. "He asked the nice woman at the bar, 'Ok. How much? How much do you want? I have as much as you need. How much for sex? Name your price. How much do you want to have sex with me?'"
Security then reportedly escorted him out of the restaurant and into a cab.
According to reports, Duff wants Comrie to have visitation with their son but is concerned that his drinking and partying could affect the little boy.