'Fashion Police' Host Kathy Griffin May Be Responsible For Zendaya 'Weed' Comment – Her Off-Camera Remark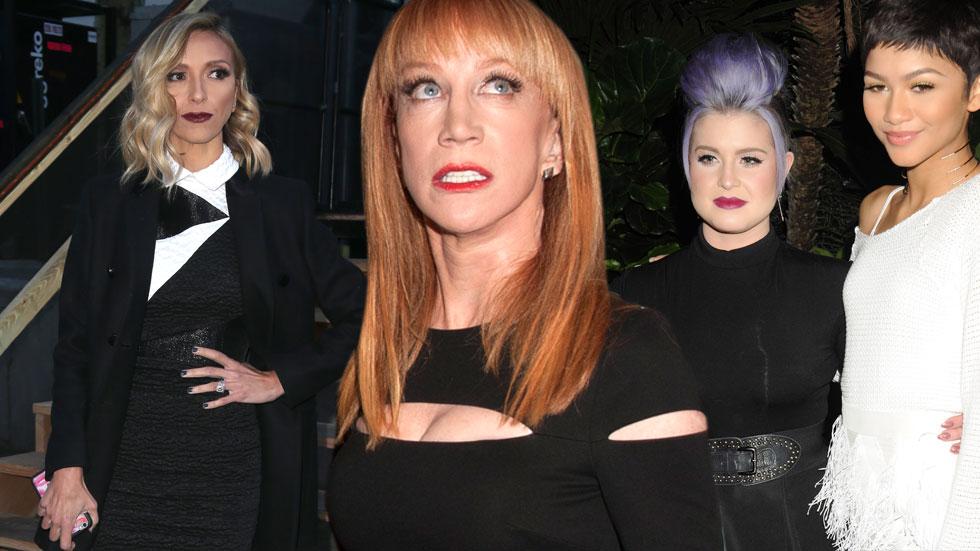 While Giuliana Rancic is busy making public apologies for her offensive commentary on E!'s Fashion Police, some fans have taken aim at a different FP host, who they started the whole incident.
During Monday night's episode, Rancic sparked major controversy when discussing Zendaya Coleman's dreadlocks, saying, "I feel like she smells like patchouli oil," and a moment later adding, "Maybe weed," after someone chimed in with "or weed" off-camera.
Article continues below advertisement
Interestingly, some claim that Joan Rivers' replacement host Kathy Griffin was the one to dish the dope dig – and they're making their opinions known on Twitter!
Since the unfortunate incident occurred, the backlash has only intensified, with Kelly Osbourne staunchly defending her innocence and Griffin remaining quiet on whole the matter. Unfortunately for Griffin, the exchange occurred on national television. Still not sure if she's to blame? Watch the clip and see for yourself! Watch the Video on RadarOnline:
Do you think Kathy Griffin should issue an apology? Sound off in the comments below!